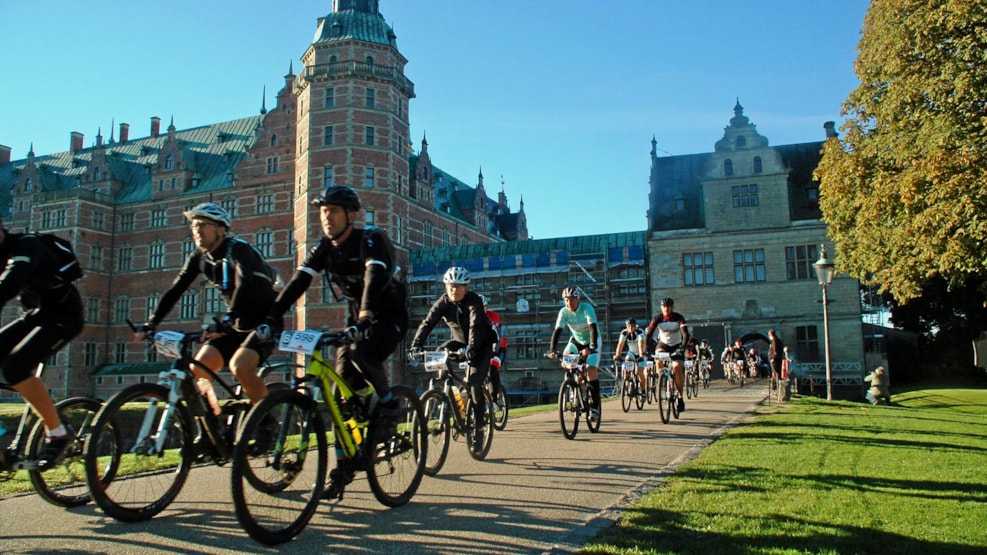 MTB Marathon | Hillerød 2023
Denmark's largest and longest mountain bike race in terms of exercise. The race takes place with start and finish in Hillerød town, after which the routes go through the magnificent Frederiksborg Castle and out into the beautiful Gribskov, which shows itself in all its autumn splendor.
MTB Marathon is the largest mountain bike race for exercise in Denmark.
The race takes place with start and goal in Hillerød with routes going through the splendid Frederiksborg Castle and into the beautiful Gribskov forest, which shows itself in all its fall splendour.
Length of the routes
The race consists of two routes of varying lengths: The ultimate route of 103 km. and a route of 57 km. Starting point and goal are situated at Slotsgade in the centre of Hillerød. From here, the two routes lead through the Frederiksborg Castle into the beautiful landscape, along ordinary dirt roads and single tracks.
Practical info
Merida MTB Marathon takes place on Sunday, 1 October 2023.  There is room for max. Two thousand participants and the organizers advise early registration.