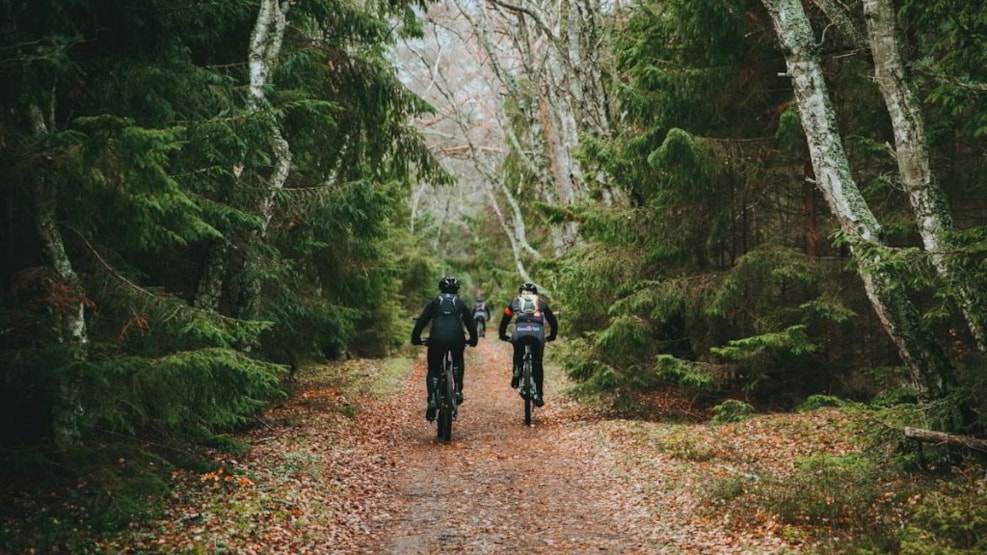 The MTB Route in Tisvilde Fence
The trip goes around most of Tisvilde Hegn and different terrain. The trail is, as far as possible, adapted to the landscape. Therefore, you drive both on landscaped gravel paths and the natural forest paths. The whole track is blue, and 28 km long but can be divided into three parts, which can be driven individually. With its 28 kilometres, the track is Sealand's longest MTB track.
The track in three exciting parts
The technical track - to the left towards Liseleje. The path is 7 km long, and it goes 80 meters and up.
South loop - the track in the middle with Torup Village in the middle. The track is 12 km, and it goes 220 meters up and down.
North loop - The track to the right towards Tisvildeleje. The track is 12 km, and it goes 260 meters up and down.
A tip for you
Avoid the riding trails in Tisvilde Hegn, a long ride in the forest. Look for the bruises that mark the MTB route.
Sand or mud?
The sand escape characterizes Tisvilde Hegn created the many hills. The sand diverts rainwater relatively quickly, making minimal mud on the track.
Cycle the route as an 8-figure
The three parts of the route can be cycled over a long distance by cycling in an 8-figure with an extra circle. If you cycle the entire track, the trip is approximately 28 km, thus Sealand's longest MTB track.
If you get time for a break
Tisvilde Hegn is in itself an adventurous forest area. Natural gems, ancient castle ruins and historical treasures. See, among other things, Asserbo Castle ruin, Troldeskoven, Tisvildeleje Strand and the missing village Torup.
Parking
You can start your bike ride in the parking lot at Asserbo Slotsruin, Bækkebrovej parking, or Tisvildeleje Stand parking lot.
Get the map for your phone