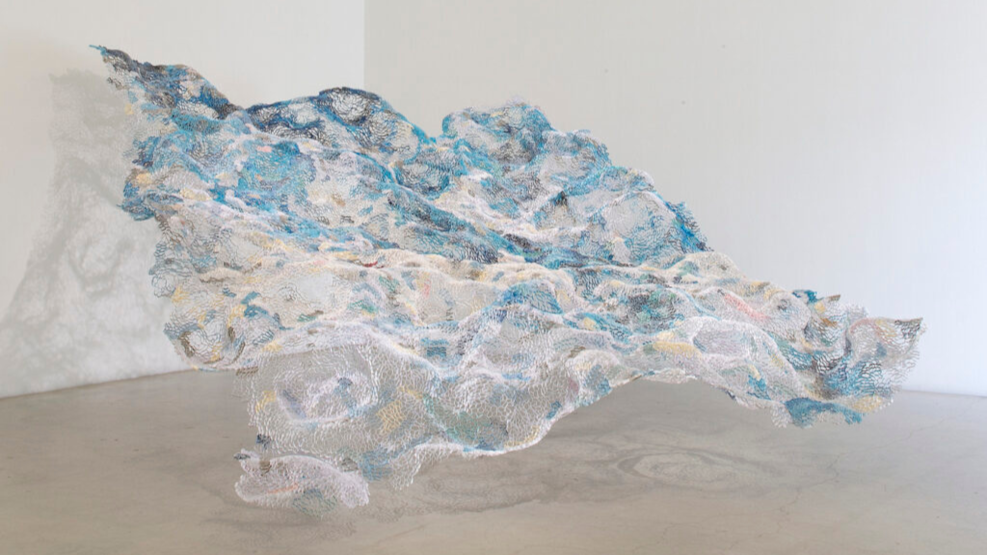 Munkeruphus | "Noise on the Line" - Experience Louise Campbell's Gesamtkunstwerk
There is "Noise on the Line" when Munkeruphus opens for the season. The Danish designer Louise Campbell has transformed the art gallery into a Gesamtkunstwerk of recycled items, heirlooms, experiments, and colours.
A Gesamtkunstwerk at Munkeruphus
Step into Munkeruphus and experience the Gesamtkunstwerk that winds through every room, inside and outside. See the curious use of materials and feel how the gallery and artworks melt together.
Munkeruphus has given the art gallery over to Louise Campbell - and she has seized the opportunity to transform all parts of the old artist's residence into an experiment with materials, space, and form.
Visit the Munkeruphus art gallery - find opening hours and ticket prices
Seeping into the café and out into the garden
Have a cup of coffee in the café and take a walk in the garden. You don't have to miss out on Louise Campbell's work as the installation is not limited by walls or doors and finds its way everywhere at Munkeruphus.
The artist has set the work free, literally. Therefore, you can experience the graphic patterns, bold colours, and organic shapes wherever you turn.
Wrapped up in recycling
Louise Campbell doesn't use just any materials in her installation - or perhaps she does. The material choice falls on recycled items and heirlooms when she works. She doesn't order special fabrics or threads from all over the world but insists on using what already exists and letting it determine the direction of her art.
Louise Campbell: Danish designer
Louise Campbell works with a playful and experimental approach to art. She graduated from the London College of Furniture and the Danish Design School and has had her own design studio since 1996.
Louise Campbell has won several awards, including for the "Campbell Pendant" lamp she designed for Louis Poulsen.