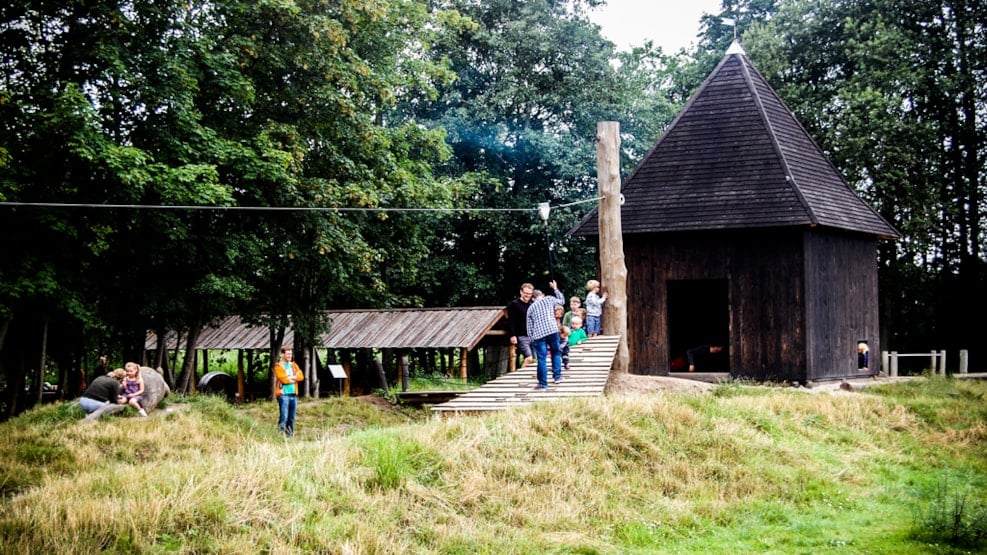 The nature playground by Esrum Abbey
Come back to the Middle Ages at Esrum Kloster's beautiful natural playground.
Esrum Abbey now has a great natural playground inspired by medieval villages, with plenty of opportunities for play and exercise for children and childish adults. It is open all year and admission are free.
Fortress, ropeway, trebuchet, and eating house. The units of the nature playground are all rooted in the Middle Ages and the villages of that period. Several units are inspired directly from medieval tools and buildings. When your legs get tired you can settle down in the eating house with your lunch pack, or with twist bread cooked on the open fire.
The playground lies east of the abbey by a pleasant nature trail leading from the parking lot.