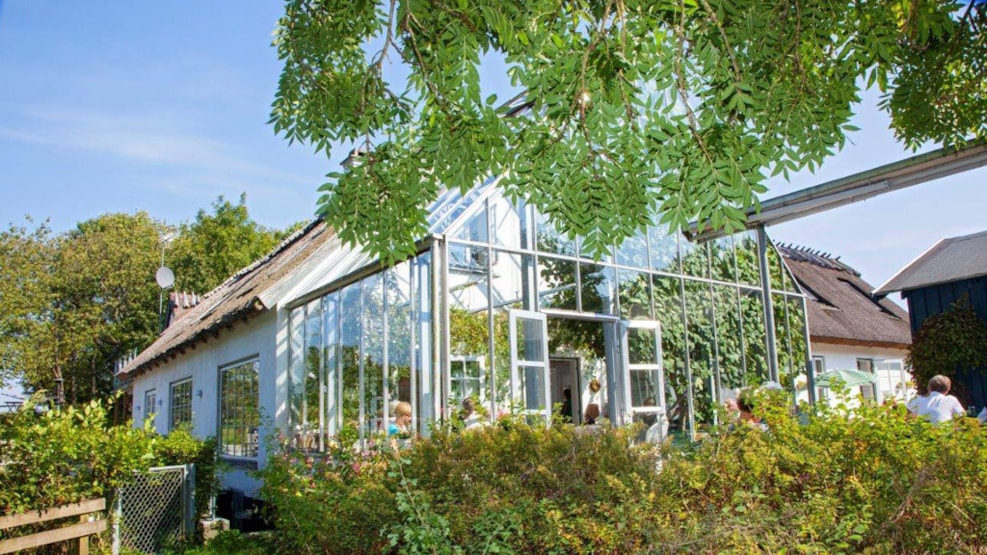 Nina's Naturcafé
Nina's Naturcafe is a lovely forest café located on the outskirts of Store Dyrehave, south of Hillerød. Visit it as a starting point to experience the Parforce hunting landscape in the Store Dyrehave, which is a UNESCO World Heritage Site. Nina serves the most delicious homemade cakes and coffee, light lunches, sandwiches, etc., and you can buy treats to take home from the cosy shop with homemade products.
In the middle of the North Sealand forests at Kirkelte near Allerød, you will find a small, idyllic thatched house. At one end of the house, there is a café, Nina's Naturcafé.
A visit to the cafe is a lovely nature experience. Settle down in the peaceful surroundings and enjoy a delicious lunch or a coffee break.
You will always find a selection of freshly baked cakes and homemade bread. The lunch dishes are light and simple, prepared from seasonal products like homegrown vegetables, supplemented by other local producer's quality goods.
Nina's Naturcafé is open in the summer season from Easter to October, and again in December for Christmas.
Read more about Nina's Natur Café