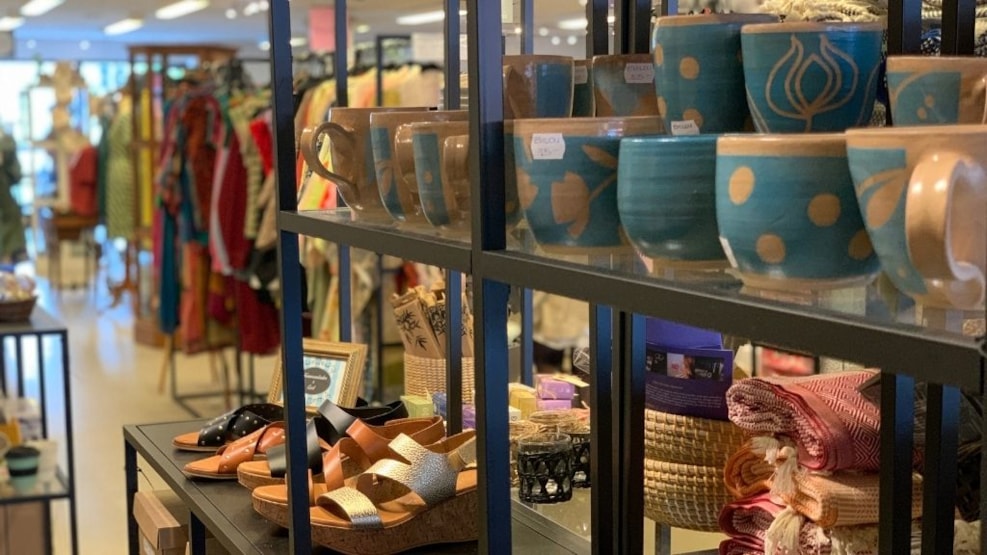 No. 16 – The Little Department Store in Fredensborg
No. 16 is a wonderful experience in the middle of Fredensborg's small shopping street. Crafts, clothes, kitchen items and yarn fill the store side by side with a large selection of jewellery and accessories for you and your home.
Inspiring shopping community in North Sealand
The shop community houses more than 20 small shop-in-shops and the two large shops Susanne Schmidt Interiør, Fryd Living and the yarn shop Garnvärk. See all the shops in No. 16. No.16 is only a 5-minute walk from Fredensbog Castle and the lovely Castle Garden.
Café, home accessories and design in Fredensborg
No. 16 is known for its cosy atmosphere and ability to surprise with quirks on the shelves. Among the shops in No.16 are both delicious clothing stores with well-known brands such as King Loui and Gai Lisva, local potters have made the teacups in the café and you can find everything from antique kimonos and unique clothes to jewellery and hammam towels. All in all, a wonderful place to discover for the whole family.