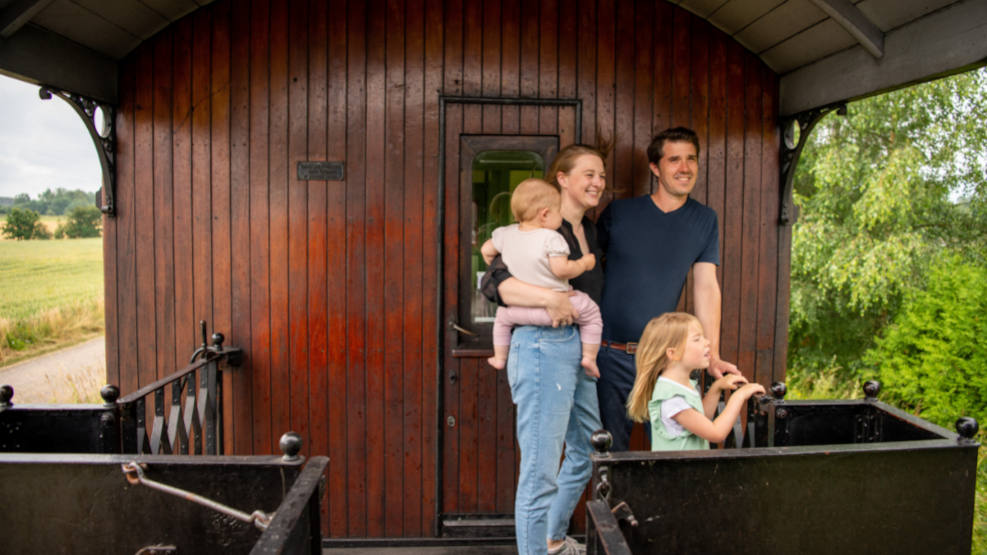 Nordsjællands Veterantog
Nordsjællands Veterantog - the Northsealand Vintage Trains - a nostalgic experience.
For 40 years, Nordsjællands Veterantog has been a festive element anywhere on the North Sealand and Greater Copenhagen railways.
Every summer the steam and vintage trains take cosy trips around North Sealand.
The train consists of authentic old carriages pulled by a steam locomotive - built more than a hundred years ago. Ride in the restored open "forest carriage" where you feel the wind in your hair and the sensations from the steam locomotion, as well as the forests and fields.
In Græsted, you can also visit the club's workshops.
The people who work on the trains, run it and restore it are volunteers. No one is paid for their work, and all proceeds from tickets, therefore, go to maintaining the trains and thereby continuing the traditions and running all the material that Nordsjællands Veterantog ownes.

Please find timetable and prices at www.veterantoget.dk