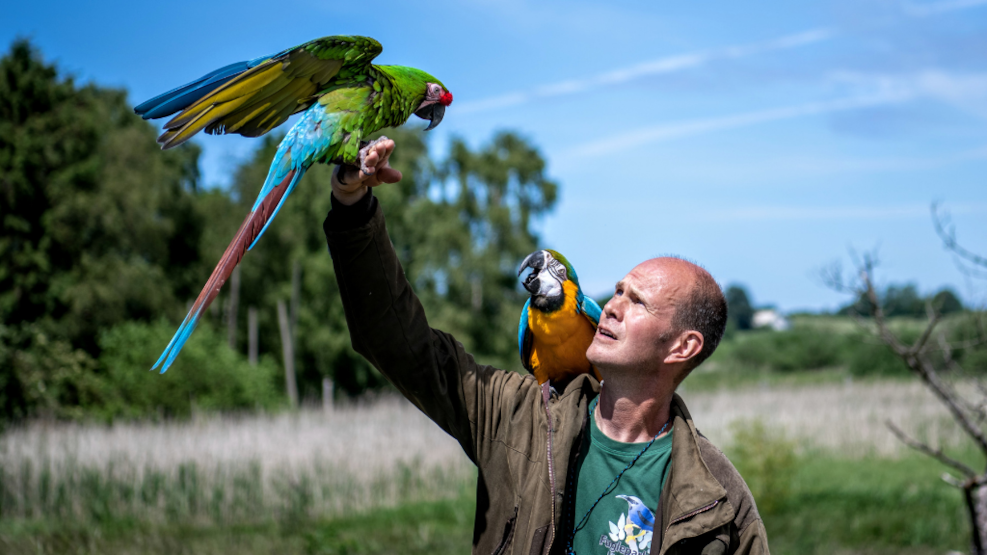 North Sealand Birdpark
Amidst the nature of North Sealand, you will find the North Sealand Bird Park and Zoo with 2,000 birds from all over the world and a large collection of reptiles and smaller mammals.
Visit the most abundant bird park in the Nordics, located near Esrum, and discover a world of incredible bird species and exotic plants.
During summer, the bird park invites you to enjoy a wealth of natural experiences for the whole family. Watch the excellent parrot show, help when feeding the lorikeets. In the park, you can hop into the enclosure with African dwarf goats, which are always popular with children.
The bird park opened in 2003 and is the result of hard work by volunteers and a great deal of love for nature and wildlife. With its 6.6 hectares of land, the park houses over 1,500 birds representing 250 different species. Several of the birds are the only examples of their kind in this part of the world. In addition to birds, the park also has other animals, such as giant turtles, monkeys and goats. When visiting the bird park, you are guaranteed a unique and unforgettable natural experience.
Experiences for children
When the park is open, there are daily bird shows at 12:30 with brightly coloured parrots. The park's biologist, Martin Skellerup, talks about the birds and how he trains them, while the parrots demonstrate their flying skills over the beautiful landscape.
You can even help feed the lively and charming lorikeets at 11:00 and 14:00. Here, you will enter the large aviary where the birds fly freely — a fun experience for both children and adults.
Spring is a busy period for the park's many residents when the birds are show off their splendid plumage before the breeding season takes the heat. In addition to the nearly 2,000 birds from all over the world, the park is also a zoo with lots of other animals, such as squirrels, kangaroos and the charming meerkats that live with the giant turtles.

There is also plenty of reptiles and fish among the park's residents, and you can climb into the enclosure with African dwarf goats. They love kids and are fun to feed. And you can buy goat feed at the tropical house, Tropehuset.

Feel free to bring your picnic basket, which you can enjoy outside in the beautiful scenery or in the vast tropical dome where you can also purchase ice cream and drinks. Winter in the bird park is used to expand and improve some of the habitats to the delight of the birds, but also to offer new opportunities to enjoy coffee in locations sheltered from the weather.
Practicalities
There is free parking, and all experiences are included in the admission fee.
Opening hours and prices
The bird park is open every weekend from 10:00 to 17:00 from Easter until 1 June, after which the park is open every day.
Adults: DKK 1340
Children under 12 years: DKK 80
Children under two years are free.
Annual card: Adults DKK 300 Children: DKK 200