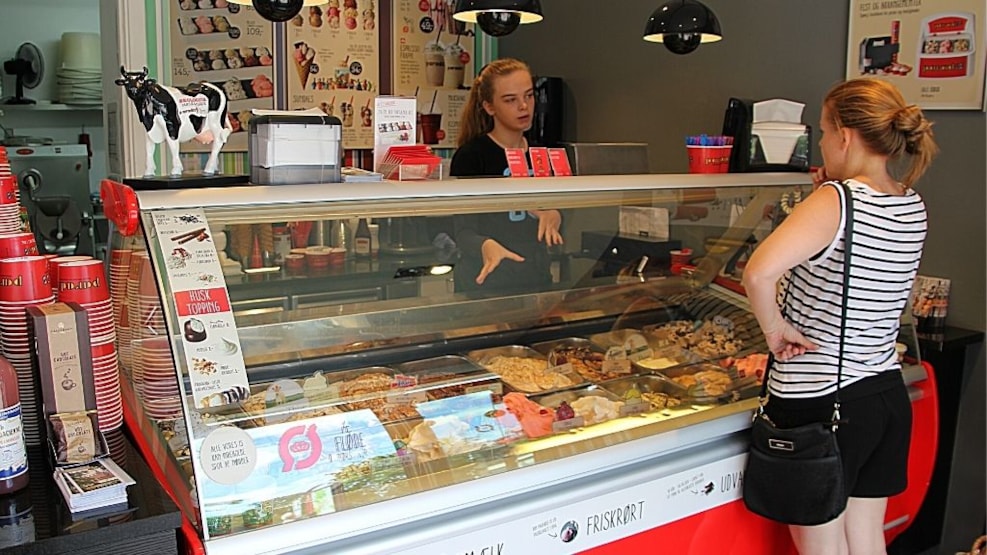 Paradis Ice
At Paradis ice cream parlors, you can expect delicious freshly made ice cream from natural ingredients. Paradis can be found all over Denmark, in Hillerød you will find it in Slotsgade, a stone's throw from Frederiksborg Castle.
Paradis ice cream parlors are based on the idea of the Italian gelaterias in Rome, where atmosphere, quality, and joy go hand in hand. The ice cream is produced daily from fresh, natural ingredients to a delicious creamy consistency and a fantastic taste.

Many varieties - also plant-based and gluten-free.
There is a large selection of varieties, so you can always find an ice cream that suits you, whether it is based on cow's milk, plant milk, gluten-free, sorbet, fresh berries, chocolate or biscuits/cake.
What is today's choice? 
At Paradis, new varieties are made daily, so there is always something completely fresh and exciting for you to taste. See here what Paradis Hillerød has in the counter today.