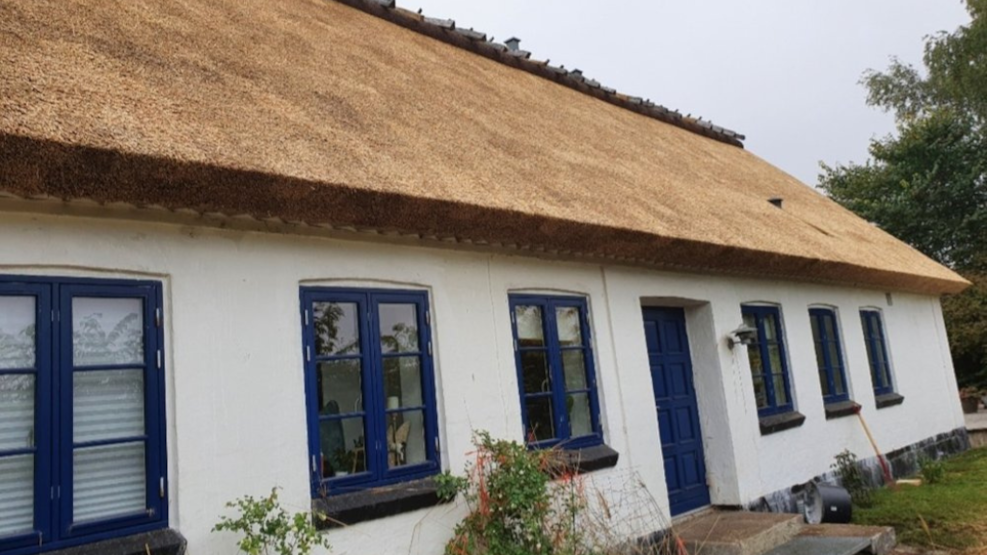 Pegasus Bed & Breakfast
Welcome to Pegasus Bed & Breakfast in Hillerød, a beautiful and relaxing oasis where hospitality and comfort meet. We strive to create the best possible experience for our guests and want everyone to feel welcome, including our four-legged friends.
Pegasus Bed & Breakfast welcomes you and your dog to an unforgettable experience. We look forward to having you as our guest and are ready to assist you.
There are several rental options at Pegasus Bed & Breakfast:
The Annex
The Annex is the section where small dogs are warmly welcome. We kindly ask you to bring a bed or blanket for your dog to ensure its comfort. We appreciate the need for extra cleaning after stays with dogs, and therefore, we charge an additional fee of 200 DKK upon departure.
We also request that you clean up after your dog and walk it outside the property. If you require grooming services for your dog, as we also have a dog salon, please inform us before arrival.
The Hiker's Loft
The Hiker's Loft is an attic apartment ideal for hikers who prefer a more primitive travel style. The apartment has a kitchen and a bathroom, and you must bring your own sleeping bag and mat. Whether you are part of a group or travelling solo, we offer a budget-friendly stay. The price is 200 DKK without a shower and 250 DKK with a shower.
We place great importance on our guests' comfort and safety; therefore, we have a few house rules. Upon arrival, you will be informed about a key- box where you can access your accommodation. We ask our guests to use indoor slippers as our floors cannot withstand outdoor footwear.
Facilities:
Three cosy double rooms
Annexe with space for four people, including a private kitchen and bathroom
Loft with space for ten people, suitable for hikers with sleeping mats
Located in peaceful surroundings near Hillerød
Open year-round from 8 am to 10 pm unless otherwise agreed upon.