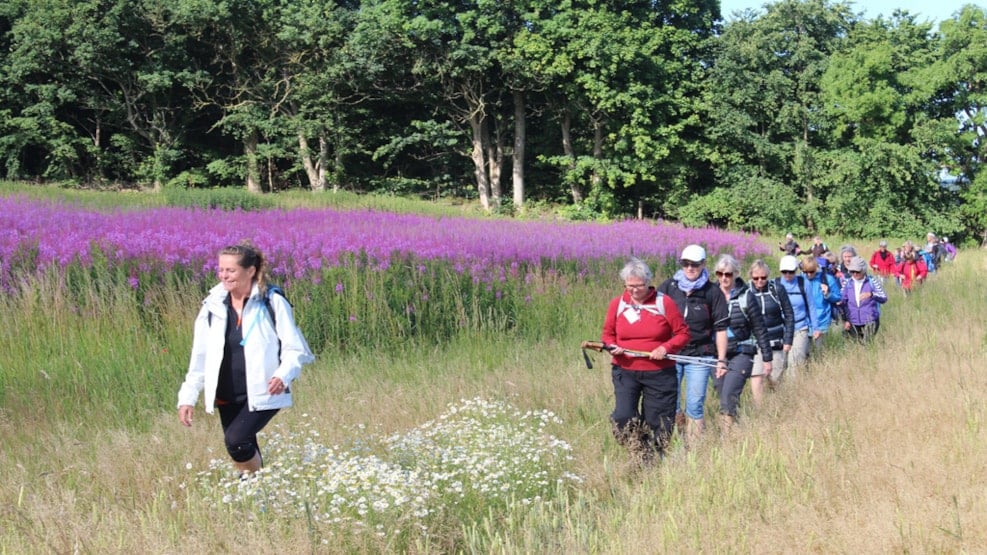 Pilgrimage route in Nord Sealand - the road to Tisvilde
A very unique and exclusive experience of nature and culture. A six-day pilgrimage from Esrum Monastery to Tisvildeleje in North Sealand.
The pilgrimage offers six exciting days, filled with diverse cultural and nature experiences in North Sealand's beautiful landscape, forests and villages.
On this pilgrimage, you will be guided through the most beautiful surroundings in Royal North Sealand, walking along unique routes of cultural history through woods and pastures, small villages, and nature reserves.
The local people and restaurants will welcome you in the villages, spoiling you with delicious food prepared with local produce. You will enjoy concerts with local artists and skilful choirs, and the local parsons will celebrate pilgrim services or devotions for you every evening.
Practical information:
Time: 29 June to 4 July 2023
Duration: 6 days with five nights
Start: From Esrum Kloster, Klostergade 11-12, 3230 Esrum
Length: Approx. 60 kilometres, with daily stages varying between 12-17 km
Number of Participants: Max. 20 people
Price: 4,995.- | The price includes food, experiences, concerts, luggage transport, guide and accommodation
Buy ticket: Book
Provider: Foreningen Tisvildevejen | Read more about Tisvildevejen