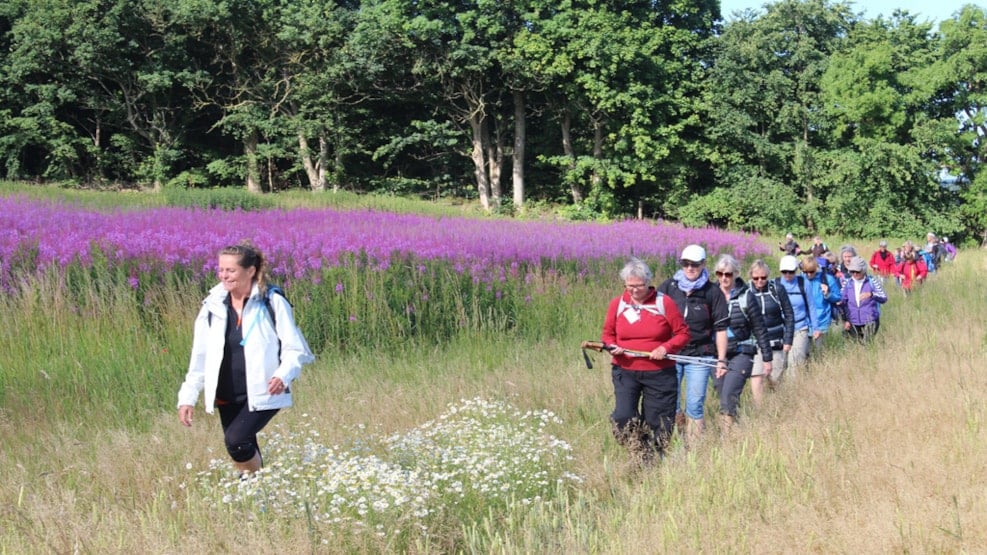 Pilgrimage route in Nord Sealand - the road to Tisvilde
A very unique and exclusive experience of nature and culture. A six-day pilgrimage from Esrum Monastery to Tisvildeleje in North Sealand.
In week 28, from the 30.6-5.7, you have the opportunity to be a part of a greatly unique and exclusive natural and cultural adventure for only 40 persons by participating in a four days pilgrimage from Esrum Abbey to Tisvildeleje.
On this pilgrimage, you will be guided through the most beautiful surroundings in Royal North Sealand, walking along unique routes of cultural history, through woods and pastures, small villages, and nature reserves.
The local people and restaurants will welcome you in the villages, spoiling you with delicious food prepared with local produce. You will enjoy concerts with local artists and skilful choirs, and the local parsons will celebrate pilgrim services or devotions for you every evening.
Local storytellers and inhabitants will enrich you with knowledge and legends from the areas we will be passing through.
In addition to this, the whole pilgrimage will be guided by the good storyteller and nature interpreter Niels Henriksen, who will be telling the visible and invisible stories of culture and nature, stories hidden in landscapes and forests. The pilgrimage ends on the evening of the 5th of July at Tisvilde Folk High School with mutual singing and dining. The pilgrimage will be full of spiritual, cultural, gastronomic, and natural history inputs, giving the participants an exceptional travelling experience.