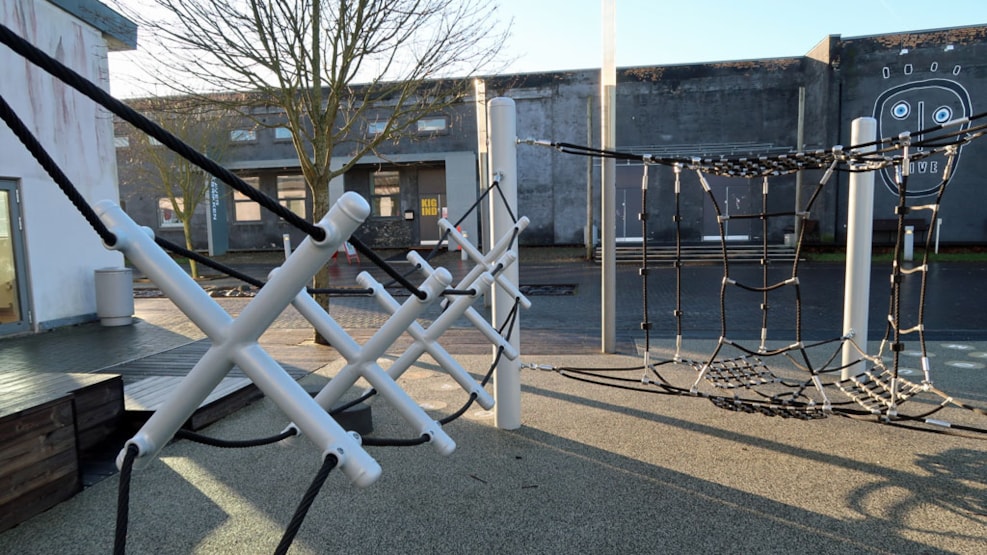 The playground at Hillerød Library
The Library in Hillerød has an outdoor play area where children between 3 and 12 years can play in climbing frames, ladders, nets, ropes and balance bridges.
The tools are fitted with rubber pads so that safety is in order. Visitors to the playground can use the library's facilities, e.g. toilets and changing tables.
The close location by the children's library means that you can combine the visit to the library with a visit to the playground or vice versa. The idea is that families with children can use indoor and outdoor activities and possibly split up, so some are outside, and others are inside. The library can be an excursion destination!