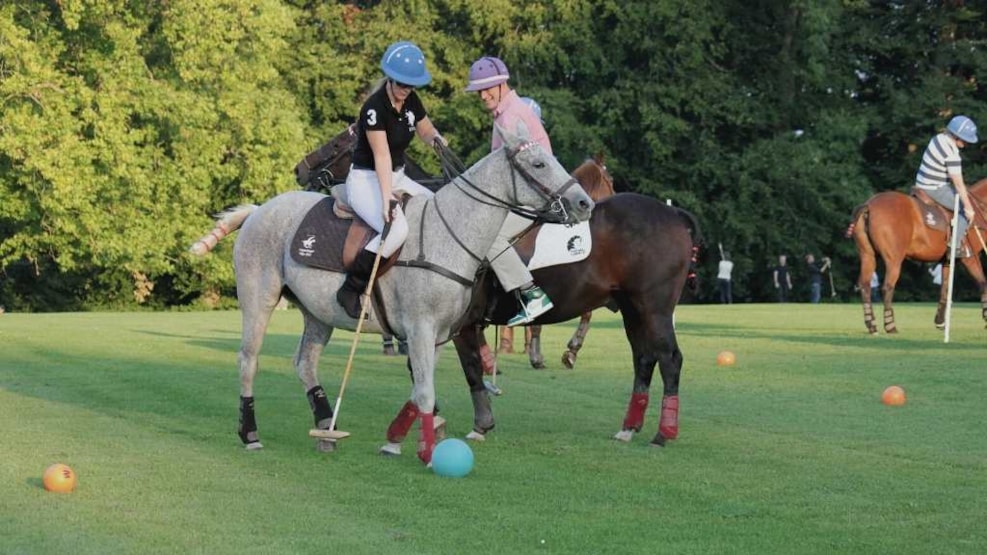 Polo for two
Polo for two
How about a special day with friends, family, partners - and a horse? Polo for two is a unique and obvious option and might be the one thing you are looking for.
You get a private polo lesson where you learn the essential aspects of the sport, from swing technique to riding to the game itself.
How to?
An experienced instructor will guide you throughout the day, and finally, you can play an actual polo match. Perhaps not as a pro, but Rome wasn't built on a day. After the match, you are invited to relax in the clubhouse over a cool drink. Duration approx. 1.5 hours.
Experience
Everyone, regardless of riding experience, can participate and have the opportunity for a unique experience.
Briefly about the rules
Everyone knows the game. Only a few know the rules. Polo is a team sport on horseback. A team consists of four riders who try hard to get a small ball into the opponent's goal. Every time a goal is scored, it is time to switch goals. In total, up to 8 times, 7½ minutes are played with a three-minute break between rounds.
Background for the game
Polo was played as early as 500 BC. But it wasn't until the 19th century that it became the worldwide sport everyone knows, but only a few practice.