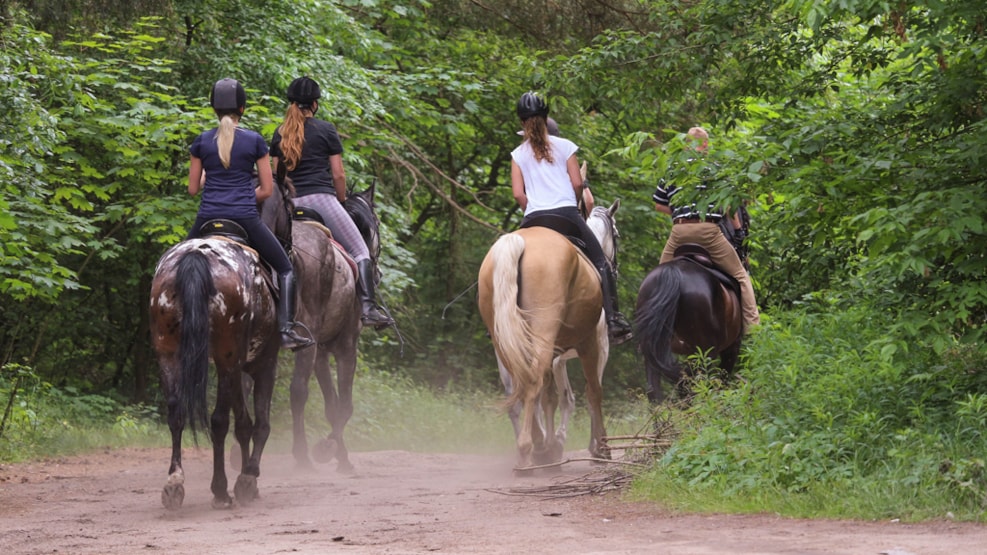 Rent a horse at Søborggård
At Søborggård Hestecenter, it is possible to rent a horse and ride on the farm's 200 acres of land. Søborggård is located right next to the drained Søborg Lake, where there are trails around the beautiful North Sealand nature.
There are many possibilities for a picnic, track riding, trekking, terrain jumping, and gourmet tour at Søborggård Hestecenter.
Søborggaard has 25 horses and ponies that are possible to ride. Some require you to be experienced; others can be taken for a ride. All riding tours have a guide on them - you can pull the rides yourself if you are with someone with some horse experience.
Prices
1-hour DKK 250.-
1,5 hours DKK 300.-
If you are not so used to riding yourself, you can rent a pony and get a "pull ride" for DKK 150.-
Contact Sally at +45 51250595 or sally@soeborggaard.com.