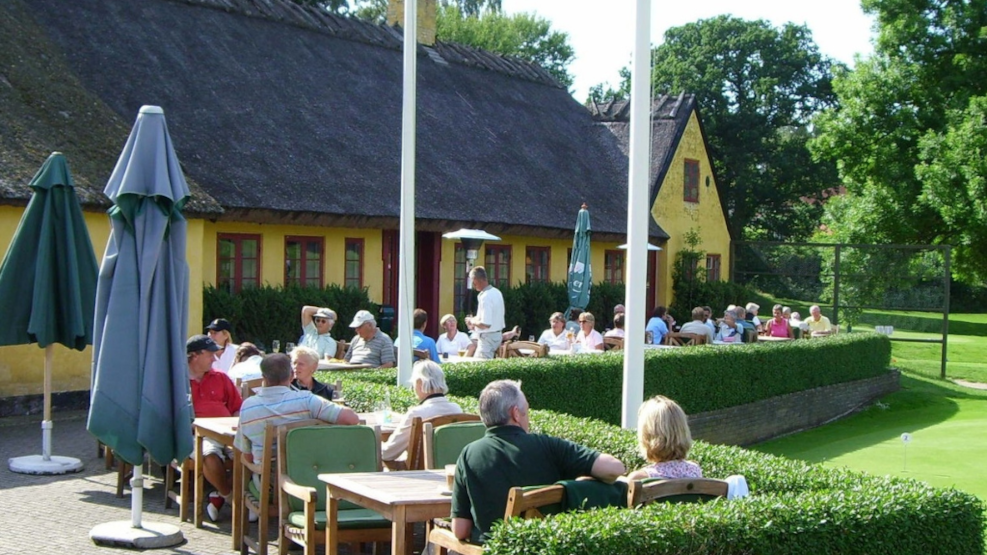 Restaurant Bødkergården at Asserbo Golf Club - Dine with a view of the golf course.
In North Zealand, just a few kilometres north of Frederiksværk, you'll find Restaurant Bødkergården, nestled in the heart of Asserbo Golf Club, surrounded by picturesque landscapes.
At Restaurant Bødkergården, you'll be tempted with a wide range of culinary delights, from delicious open-faced sandwiches with a modern twist to Wienerschnitzel with gastronomic elements, all accompanied by refreshing beverages.
The atmosphere at Bødkergården is relaxed, and the food is served without pretension.
Bødkergården is part of Asserbo Golf Club, where gastronomy and the art of enjoying life come together in the scenic surroundings of Halsnæs. Here, you can completely unwind and savour culinary taste experiences with a view of Asserbo's golf courses.
The surrounding natural beauty of Asserbo and the cosy ambience at the restaurant and golf course create the perfect conditions for enjoying the moment. Bødkergården welcomes everyone, not just golfers and club members, but anyone who appreciates good food and wants to savour a delightful meal. The menu offers familiar classics that have been refined with culinary updates.
Explore the menu at Restaurant Bødkergården.
Culinary Art and Wine Experiences at Bødkergården
For lunch, you can choose between modern open-faced sandwiches and Bødkergården's specialities, such as a tasty roast pork sandwich with a twist. There are also children's menus for the little ones. The evening menu features delicious appetizers, main courses, and a wide selection of desserts.
Of course, a great menu also requires an impressive wine list, which is precisely what you'll find at Bødkergården. There are excellent and well-considered options, whether you prefer white, red, rosé, or sparkling wine. And if you're not a wine enthusiast, don't worry; there are various beers from Carlsberg on tap that you can enjoy before, during, or after your meal.
On the last day of the week, you can visit Bødkergården and indulge in the extensive lunch buffet. Here, you can choose from a wide variety of favourites from the cold and hot lunch spread, and, of course, there are sweet temptations, even though it can be challenging to keep your appetite intact.
Take-Away and Catering
Bødkergården also offers the daily special as a takeaway, which varies between everyday favourites. It's a simple but delicious solution. Additionally, they provide catering services for various events, including confirmations and birthdays.