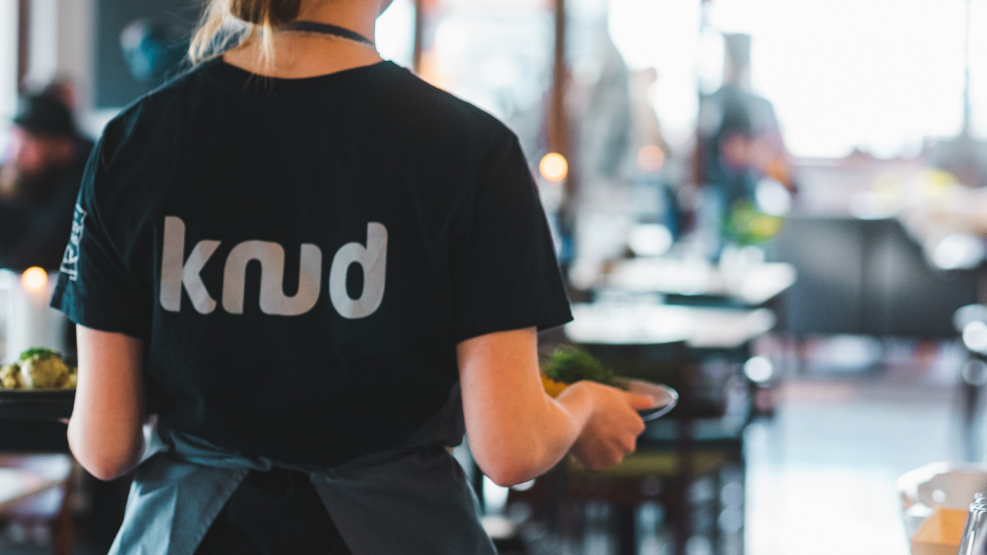 Restaurant Knud
Knud - A restaurant in Hundested, with a view of the water and marina.
A relaxed dining house on the harbour in Hundested, with a coastal bistro kitchen.
Oysters, lobsters, mussels that have just been lifted out of the sea, and butter-fried flatfish are regular dishes on the menu. Here there is also room for a large delicious well-hung steak and the green dishes and fried poultry.
At Knud, we make bistro classics in our own way, strongly inspired by all the water that surrounds Hundested.
Our dishes require time - from you and us. Although we spend the necessary time carefully preparing everything from scratch and insist on making meals, it also takes time to eat. A lobster or cream steamed mussels can not be eaten on the go.
Welcome to Knud for a nice freshly baked bun for morning coffee or an exquisite dinner on the quay at sunset.