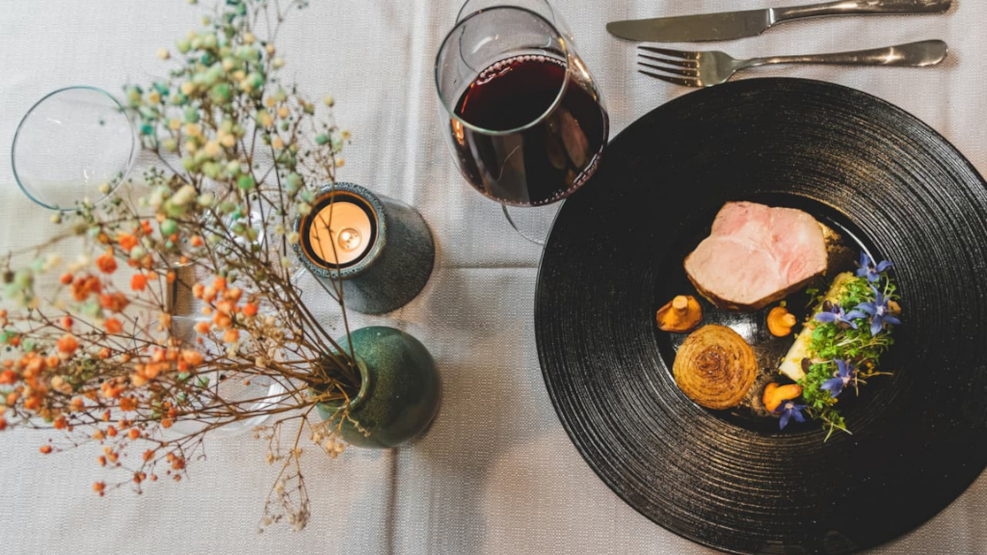 Restaurant krydderiet | Hotel Hillerød
Restaurant krydderiet is part of Hotel Hillerød, located in the heart of North Sealand within walking distance of the top attraction Frederiksborg Castle. The restaurant is open for guests at Hotel Hillerød as well as non-residents. The kitchen is characterized by a high level of professional ambition, ensuring that you, as a guest, get a culinary experience for all the senses
Restaurant krydderiet has a herb garden right outside the windows. The cuisine is generally based on the original and straightforward Nordic Cuisine, complimented with the flavours and scents from fresh herbs.
The menu card reflects the joy of food and a high level of professional commitment, and the staff will meet you with unparalleled hospitality.
A la carte
Restaurant krydderiet is open a la carte Monday - Thursday from 17.00 - 21.00 and Friday and Saturday from 17.00 - 22.00. On Sunday, the Restaurant is closed.
Theme events - the chef goes all-in
Seafood Weekends and Game & Wine evenings are examples of the famous theme events that Restaurant krydderiet holds throughout the year. The chef goes all-in, so let yourself be pampered with, e.g., more than 20 different seafood dishes on the buffet at Seafood Weekends.