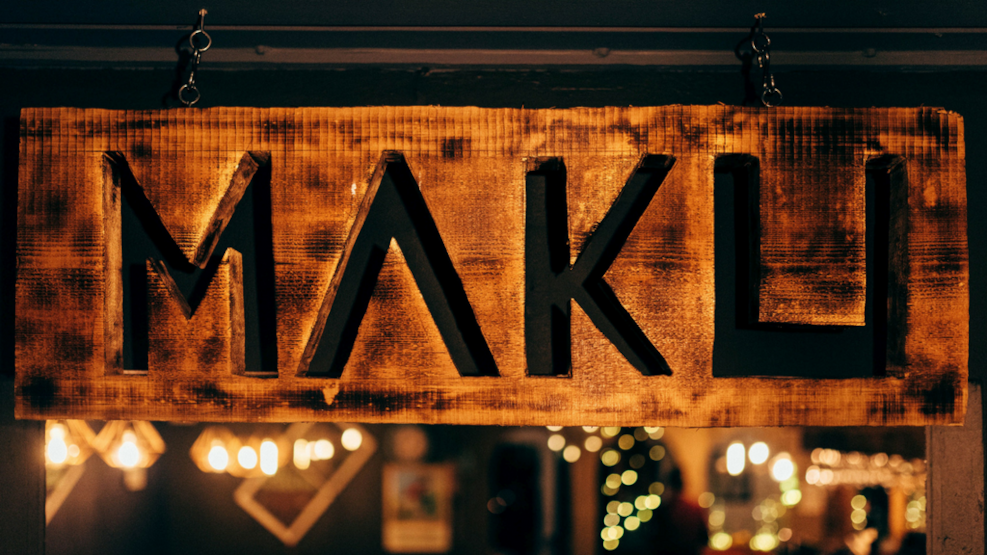 Restaurant Maku
Experience a culinary journey through the authentic American Food Market when you visit Maku in Asserbo near Liseleje.
Welcome to Restaurant Maku, where the kitchen pays homage to the inspiring American food market. Here, the chef creates gastronomic masterpieces with quality ingredients, love, and soul.
Our À la carte menu offers a delightful fusion of dishes, ranging from juicy steaks and tasty burgers to fresh salads and alluring desserts - catering to every taste.
If you love juicy and tender meat, you will undoubtedly relish the American Ribeye and New York Strip, where succulent beef from the renowned producer, Grater Omaha, elevates your taste experience.
Our crisp salads are ideal for those who prefer light and fresh flavours. And let's not forget the delightful desserts, including chocolate mousse, baked American cheesecake, and classic crème brûlée - a sweet finale to an unforgettable dinner.
Takeaway
If you wish to enjoy our food at home, we also offer a convenient take-away service. Here's a handy tip to ensure the best experience: feel free to call ahead! We get busy between 6:00 PM and 8:00 PM, particularly on weekends. By pre-ordering, you can avoid waiting and ensure your favourite dishes are ready when you arrive at Café Maku to pick up your delicious meal.