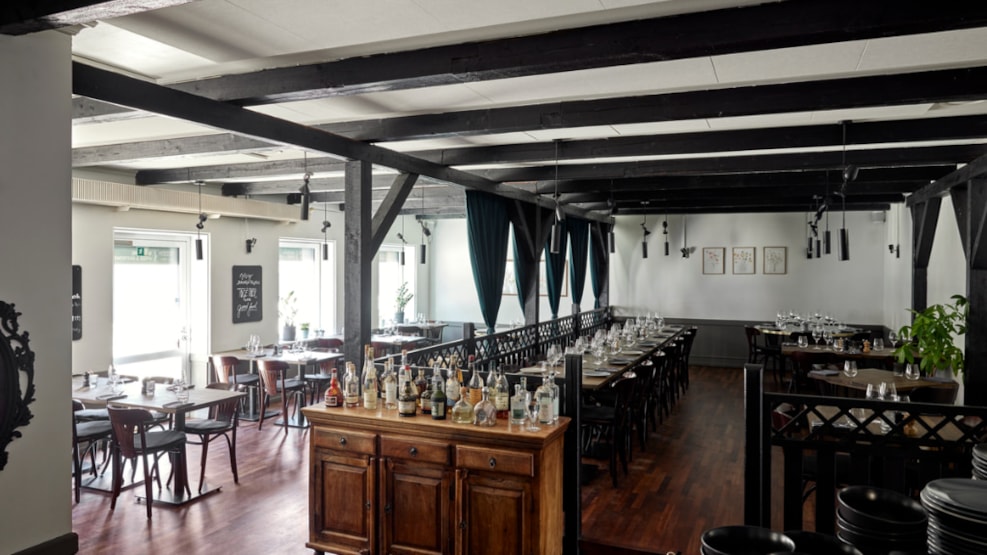 Restaurant Teddy | By Bjørn
When you visit the restaurant Teddy By Bjørn in Hillerød, there is social dining on the menu.
Hillerød's best "Social Dining" experience.
Here, everything is arranged in bowls and platters and served in the middle of the table, so guests have to pass the dishes around themselves. The restaurant's evening menu varies with the seasons and the availability of high-quality ingredients.
The chef makes a great effort to select local, high-quality ingredients. The owner and chef is Martin Bjørn Nielsen, who has sharp experiences from seven years as a chef at Søllerød Kro and several stints at Michelin restaurants both domestically and internationally.
Whether it's for everyday or special occasions, private or business purposes, Teddy By Bjørn has the experience and expertise to deliver exactly the experience you desire.
If you're a larger group, that can be accommodated as well. Teddy By Bjørn is capable of hosting events, both in our own premises and at your private location.
Contact Teddy By Bjørn for more information on this.