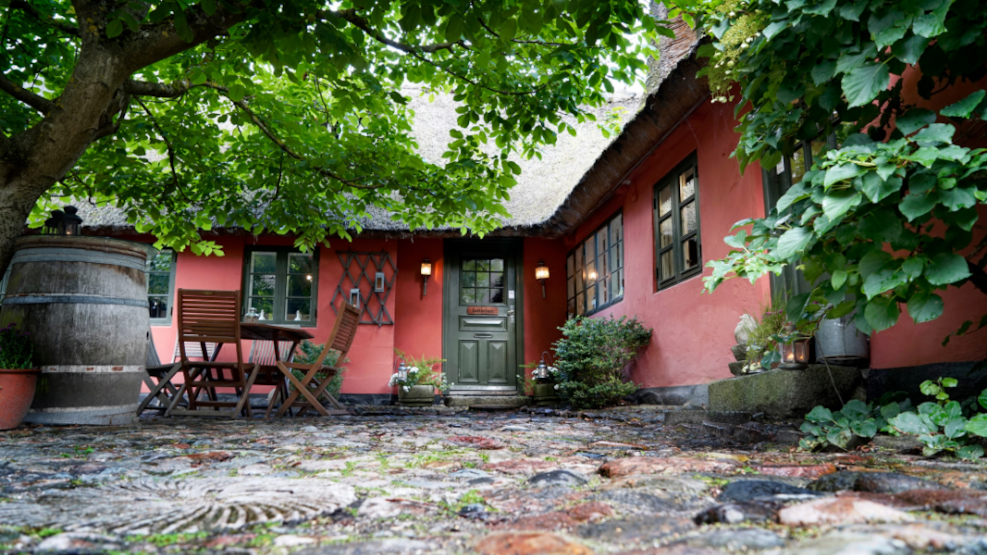 Restaurant Tinggården
At Restaurant Tinggaarden, you can enjoy gourmet dishes and delicious wines. Here oozes well-being. You notice it immediately when you step in the door of the red thatched four-lane farmhouse.
Tinggården is idyllically located in the forest on the road between Frederiksværk and Helsinge. The food is prepared with care by head chef and master chef Jan Friis-Mikkelsen.
The menu
At Restaurant Tinggården, the ingredients are chosen with insight and care. Good food must be made from scratch. In addition, the wine that is to bind the whole experience together is selected according to taste and suitability for the food. We have a menu on the menu, a meat dish of the day and a fish dish of the day.
In a relaxed atmosphere in the farm's old living rooms, the exquisite dishes are prepared from seasonal fresh ingredients, as far as possible organic and local.
The wine list
Our wine list consists predominantly of European wines. For the current menu, we always offer a customized wine menu. In addition, we have several speciality beers, organic apple juice and wines from Frederiksdal.