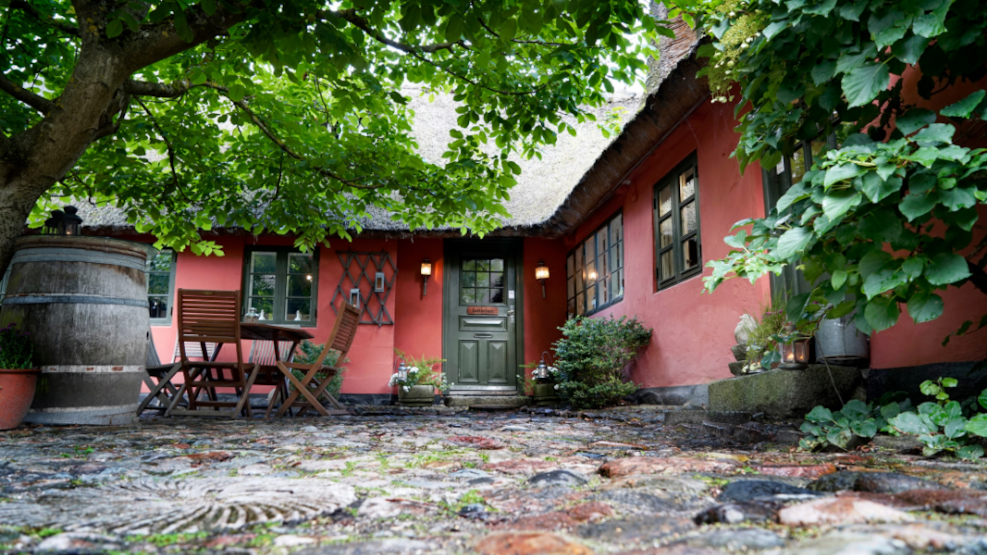 Restaurant Tinggården - Gourmet and delicious wines in idyllic surroundings
At Restaurant Tinggården, you can indulge in gourmet dishes and delicious wines. The ambience exudes a sense of well-being from stepping into the charming red thatched farmhouse.
Nestled idyllically in the forest along the road between Frederiksværk and Helsinge, Tinggården offers a delightful culinary experience. The kitchen is skillfully led by chef and master cook Jan Friis-Mikkelsen, ensuring that each dish is cared for.
The menu
At Restaurant Tinggården, ingredients are chosen with insight and precision. The focus is on crafting excellent dishes from scratch. The wine selection, carefully curated to complement the food, is chosen based on taste and suitability. Our menu features a range of delectable choices, including a daily meat and fish dish.
In the relaxed ambiance of the farmhouse's old rooms, the exquisite dishes are prepared using fresh seasonal ingredients, with a preference for organic and locally sourced produce.
Wine Selection
Our wine list primarily comprises European wines. To enhance the dining experience, we always offer a tailored wine menu to complement the current menu. In addition, we have an assortment of special beers, organic apple juice, and wines from Frederiksdal.
Experience the finest flavours and a warm, inviting atmosphere at Restaurant Tinggården. Join us for a memorable culinary journey celebrating the harmony of excellent food and carefully selected wines.