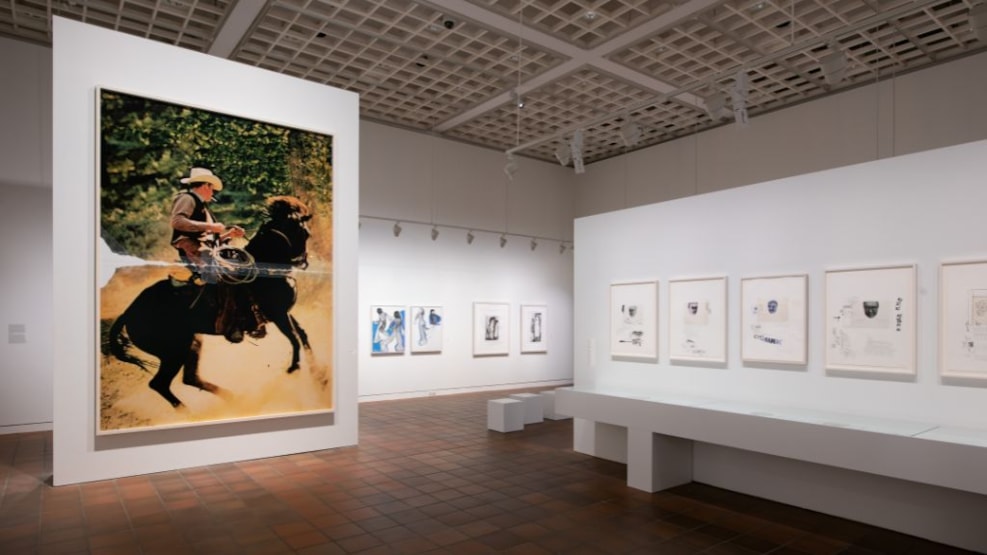 Richard Prince - Same Man | Exhibition in Louisiana
Experience the exhibition SAME MAN by Richard Prince in Louisiana from November 2022 to April 2023. The exhibition SAME MAN is part of the series Louisiana on Paper.
Richard Prince (b. 1949) is a leading figure in the USA's so-called Pictures Generation, and in November, he will be presented in the series Louisiana on Paper with the exhibition SAME MAN. Images from entertainment, fan and consumer culture are disputed by Richard Prince so that the ordinary is transformed into something both remarkable and seductive - the normal as special effects - in the artist's own words. Read more about the exhibition.
Louisiana Cafe
After you've been around the exhibitions and are hungry, you can have a meal in the Louisiana Café. Here you can enjoy a lunch or dinner menu with a view of the Øresund and the Calder terrace.
Practical information: