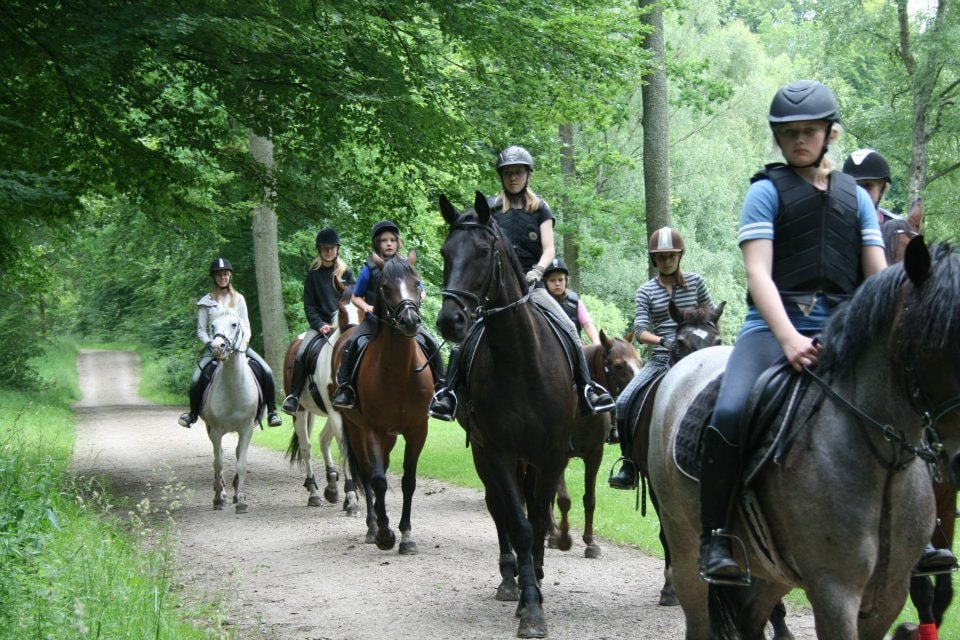 Rideskolen C&C
The riding school C & C is beautiful located just up to Gribskov. We can ride directly into the forest. This corner of Gribskov has an abundance of wildlife, so we see deer, fallow deer and red deer in almost every time we are in the woods.
We have both indoor and outdoor riding arena, where it is possible to receive education.
We have a wide selection of horses and ponies of high quality. It is horseback riding for children and adults, beginner and the experienced rider.