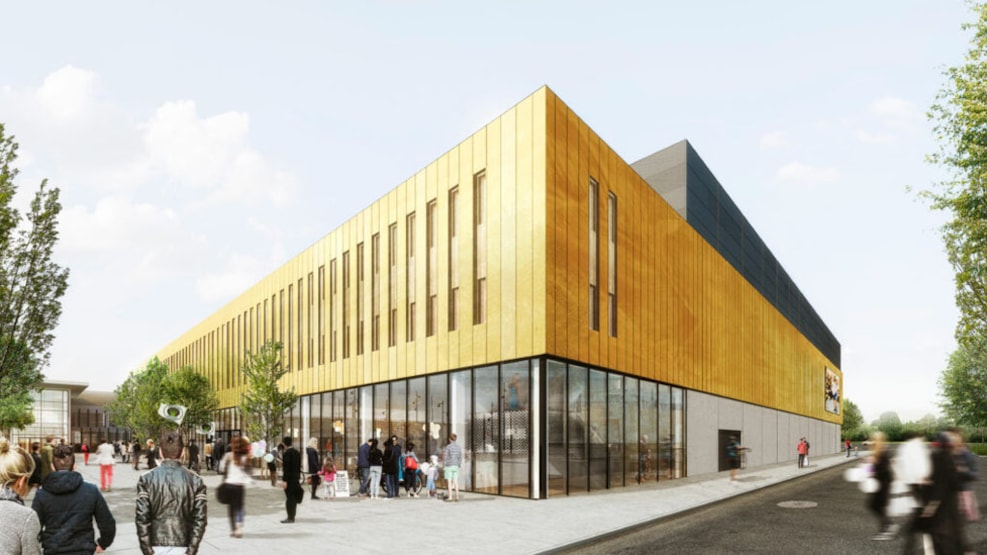 ROYAL STAGE – a cultural venue in Hillerød and North SealandRoyal Stage - kopi
Royal Stage is North Sealand's new focal point for concerts, sports, shows, conferences and other significant events. The name has an apparent reference to Hillerød's royal history, Frederiksborg Castle and Royal North Sealand
From the FrederiksborgCentret to the Royal Stage
The former FrederiksborgCentret has for many years been North Sealand's largest conference centre with countless meetings, conferences, exhibitions, concerts, theatre performances and more. The construction of the new arena ensures the possibility of hosting events on a much bigger scale. The future mutual name is Royal Stage.
3,000 seats
Royal Stage can host concerts and sports events with space for over 3,000 seated guests. Also, there are 9 skyboxes for VIP guests with a direct view of the showroom and a VIP lounge of 300 m².
Geared for international matches
The arena's floor area is 2632 m², suitable for one handball court or two training courts. The size and a platform with the possibility of direct TV broadcasts make the Royal Stage ideal for holding and transmitting international and show matches.
Lots of combo options
The centre already has two big sports and meeting halls, a table tennis hall, martial arts halls, a physical therapy and fitness centre, a swimming pool, a badminton hall and a tennis hall. On the large outdoor area of 80,000 m², there are facilities for football, petanque, tennis, archery, beach volley and street basketball.
Thus Royal Stage offers unique opportunities for combining activities, e.g. for tailoring a conference to an event, or for connecting a game with sports.
Facts about ROYAL STAGE
• Total 8,800 m2
• Showroom, net area: 2,632 m2.
• Over 3000 seats, both fixed stands and mobile stands.
• Entrance and foyer area of 700 m2, also suitable for events.
• 300 m2 VIP lounge suitable for meetings etc.
• 9 skyboxes for VIP guests with a direct view of the showroom.
• Conference rooms and meeting facilities.
• Sports hostel with ten rooms / 40 beds with private toilet and bath.
• Platform with the possibility of live TV broadcasts.
• Fitness facilities
• Administration rooms for North Sealand Handball and Royal Stage
• Total Contractor: C.C. Contractor a / s. Architect: Årstiderne Arkitekter.
• Engineer: midtconsult. Landscape: Mutopia..
• Construction budget DKK 115 million. Total budget DKK 150 million.