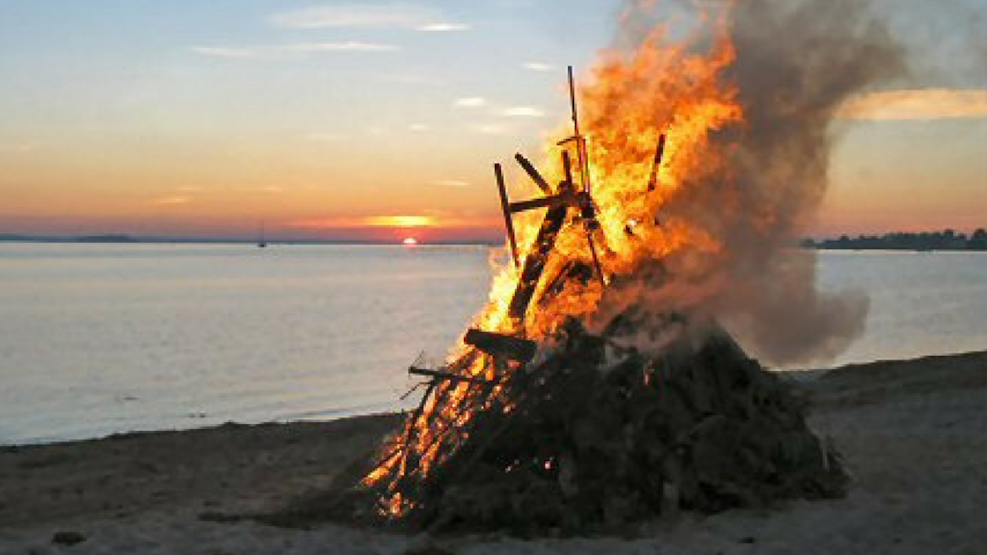 Sailing at midsummer with M/S Frederikke
Midsummer must be celebrated in a very special way. Experience a pristine and uniquely beautiful nature - see the many midsummer bonfires from the seaside. Take on a sailing trip with the tour boat M / S Frederikke on Denmark's largest lake - Arresø.
This year, Midsummer's most beautiful evening is celebrated in collaboration with Auderød Naturhavn, so you can sail with M / S Frederikke traditionally out to the bonfire, that is lit in Auderød Naturhavn

In Auderød Naturhavn, a traditional Skt. Hans evening with the other actors selling sausages and beer. The evening is announced to participate by taking the boat trip or by driving to Auderød Natural Harbour.
Time: Midsummer Eve,  June 23 2022, at 19: 30-22: 30 | DKK 150.- | Book tickets