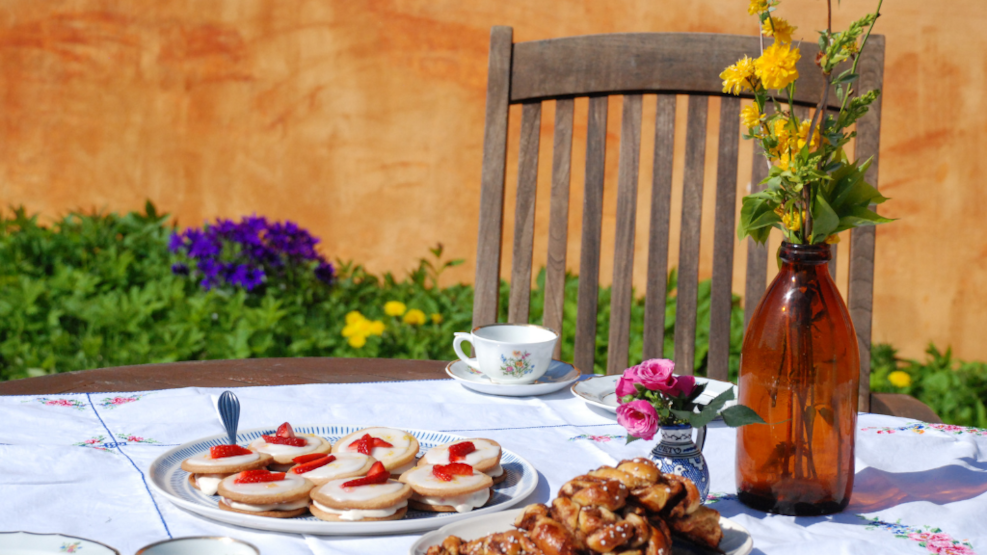 Salekildens Café
In the small village of Valby north of Helsinge, you will find Salekildens Kaffe & Kage. They are housed in an old Riding School from 1721, where they both live and run this cosy café.
The café serves tasty homemade cakes and cold and hot drinks in the old garden and living rooms.
There are various events for the rest of the year, such as brunch, dinner and cake buffet, where registration is required. It is also possible to hold private events. See opening hours on Salekilden's website.
Rågeleje's fine beaches are just five km away, the cosy towns Gilleleje and Tisvildeleje are just 15 min away, and if you want something more cultural, the Powderworks Museum in Frederiksværk, Rudolph Tegner's Museum & Statue Park and Frederiksborg Castle are just half an hour's drive away.
The café is open during the school summer holidays, Thursday-Sunday from 13.00-17.00, and occasionally during holidays and public holidays.