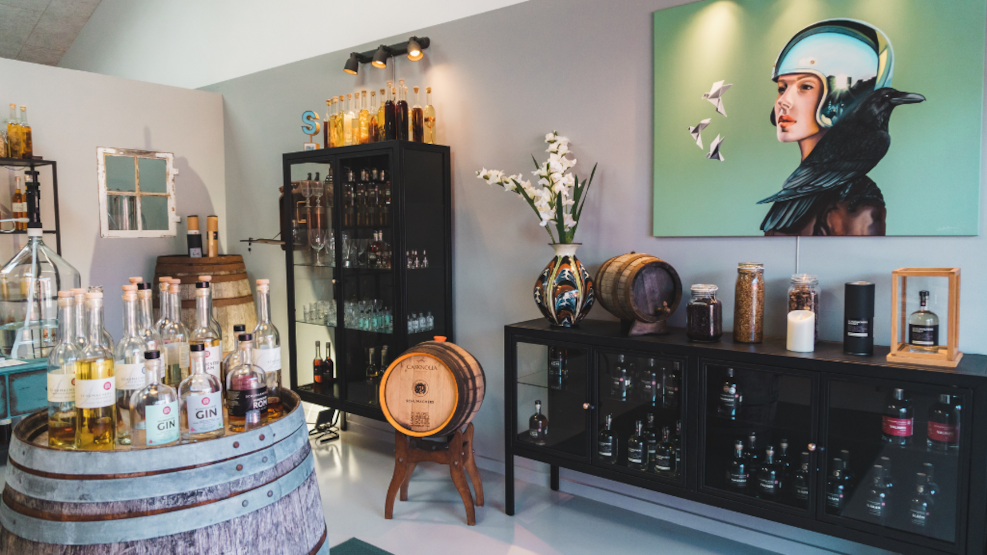 Schumacher's Hundested
Schumacher's Brandy has moved into the harbour in Hundested. Here you can buy both Hundested Gin and a Hundested Dram Number One. Here, customers can both taste and purchase the products.
In the shop at the harbour, you will see how herbs are drawn, filtered and bottled.
Come down and experience the difference between barrel storage of rum, gin, whiskey and spice schnapps and get the explanation of why they should be stored for so long.
Dan Schumacher, who also owns Schumacher's Brandy in Helsinge and his schnapps, has won several awards. He recently won gold and silver at the Nordic Spirits Award 2021 for a paradise apple schnapps stored on a platter for six years.
Schumacher's Hundested is situated in Kajgaden next to the Sand Sculpture Festival.