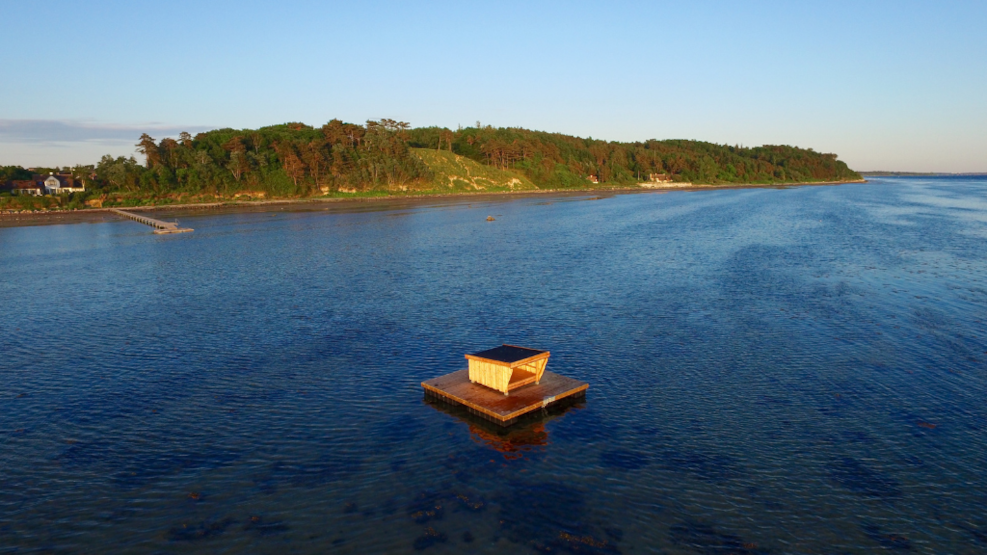 The sea shelter at Hvide Klint
Are you going on a boat trip in a kayak or canoe? Then stay overnight in the floating shelter Havhytten by Hvide Klint in Roskilde Fjord.
Beautifully situated in the Roskilde fjord with views of flower-rich white limestone slopes, birds-filled salt marshes and raw industrial history lie the floating kayak shelter Havhytten.
The shelter can accommodate 2 overnighters and can only be used in the half-year from week 20 and up to week 40. You can not light a fire at the shelter, but there is a campfire hut on land. You must bring your own firewood.
It is designed to offer rest on the water to tired kayakers without having to go ashore. If it is occupied, you can sail further to Lynæs Harbour, where there are beautiful shelters at the harbour itself. Havhytten can be booked quite free of charge on Friluftsguiden's website