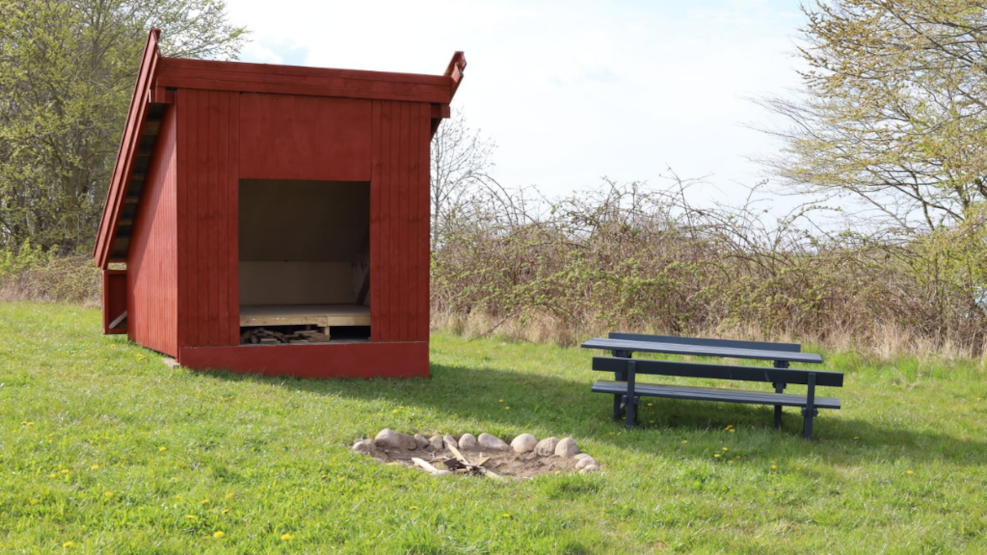 Shelter Fredbogaard
How about waking up with the cows and experiencing NorthSealand´s nature up close? You can do that at the shelter site located in Fredbogård's backyard, which oozes nostalgia and history with roots dating back to the 14th century.
The shelter site has a panoramic view of the soon to be re-established Søborg Lake.

The story tells i.a. about the heyday of Søborg Castle and Fredbogård's powerful significance for the whole area. Queen Margrethe d.1 of Denmark was born at Søborg Castle. The queen subsequently owned Fredbogård back in the 15th century. At that time, the farm's location was unique to the lake and the surrounding sights; Søborg Church from the year 1200, Søborg castle ruin from the 1100s and Esrum Monastery from the 12th century.
2023 will be the year where uniqueness is re-established. In the northern part of the scenic national park Royal North Sealand, the historic Søborg lake is re-established.
Experiences
When you stay at Fredbogård, there are lots of sights nearby. Nature, the forest and the water are also right in the backyard.
Practical
It is possible to order a toilet and firewood for a fee. The shelter must be booked in advance. This is done by calling tel. +4548391340 or sending an email
It is easy to get here, as the train station in Græsted is not that far away. From here, you can take the train to Hillerød or Gilleleje. You can also follow the timetable from the Veteran train and take the train in the spirit of the vintage era.