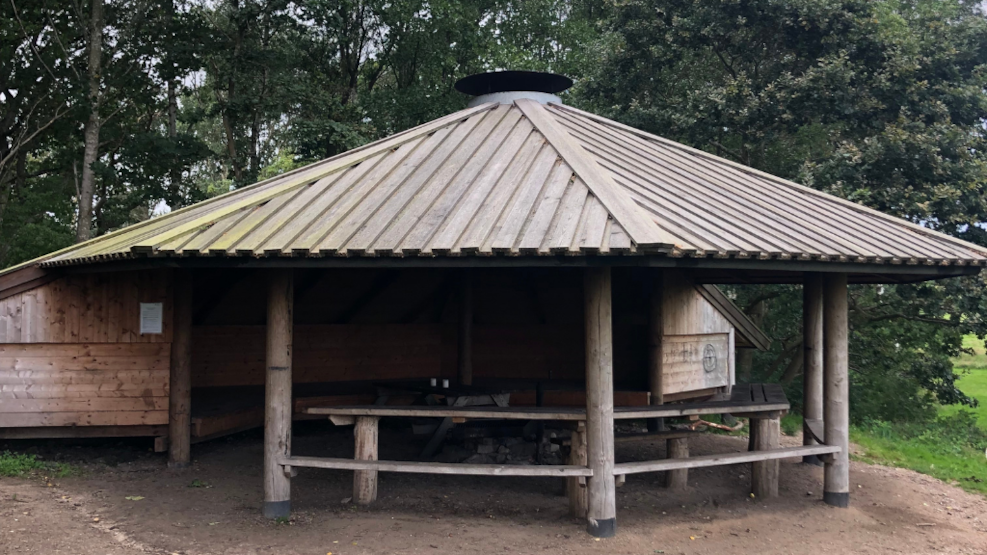 Shelter Site | Auderød Forest
There are three shelter sites at Arrenæs by Frederiksværk, right next to Denmark's largest lake Arresø.
Auderød Nature Harbour beautifully situates this shelter with a view of Arresø, where you may see the ospreys hovering over the lake.

The shelter is located at Auderød Natural Harbor with a view of Arresø. There is room for approx—14 overnight people.
You get to the shelter along Nordhusvej, here there is a parking space, pretty much down by the harbour in Auderød. Here you have to stop and walk the small distance up to the shelter.
Always leave the shelter area tidy and take all your waste with you.
There are campfire and barbecue facilities on the site and a really nice and cosy shelter. They must bring their own water and charcoal, etc. Branches for bonfires can be gathered in the woods. Remember to put out the fire before you leave the shelter!
Close to the shelter, there is a small toilet and access to water. It is open from Easter to the autumn holidays in October. However, the toilet is closed for the night.
You can book the large shelter at Auderød Naturhavn on the Danish Nature Agency's website.
Close to Shelterplads Auderød are two slightly smaller campsites.
Sea Eagle Shelter site | This can be booked
Primitive shelter site v. Auderød Harbour | This can not be booked