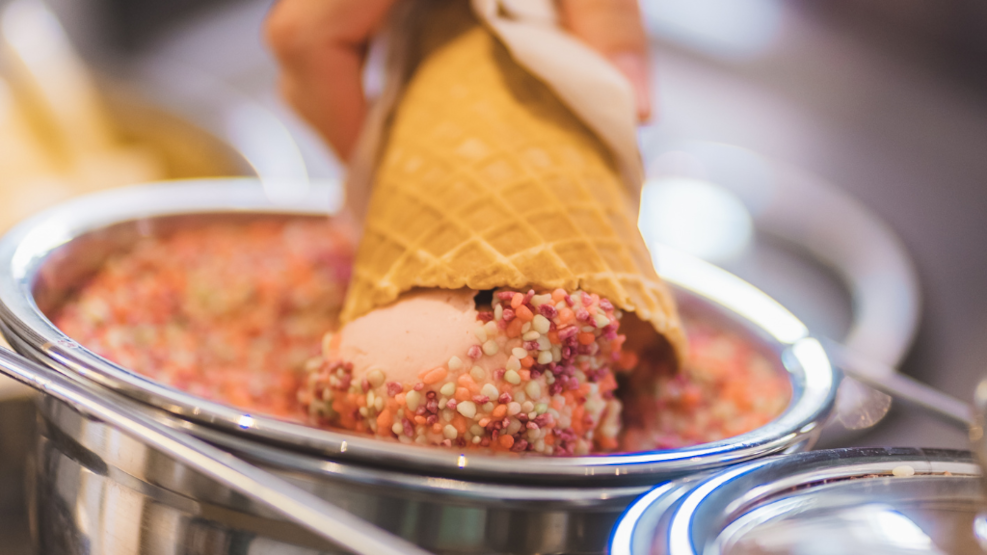 Sister | Ice cream & Chocolate at Gilleleje Harbour
The taste of house ice cream, chocolate, and pure ingredients from a local farm in Dronningmølle. That´s Søsters at Gilleleje Harbour.
At Sisters at the harbour in Gilleleje, you will taste ice cream, which sends your taste buds into heaven.
The organic milk and cream come from a farm in Dronningmølle. The chocolate comes from our local chocolate production, Chokoladeværkstedet Jota. Then there are also delicious cream buns in numerous delicious flavours.
It is the berries and fruits of the season that are used for the ice cream. Occasionally, sweet customers come by with their production from the garden, which inspires new ice cream on the seasonal menu.
At Søsters, you can both get a waffle in hand, but also a take-away box, so the whole family at home can get a taste of how ice cream made from the best ingredients should taste.