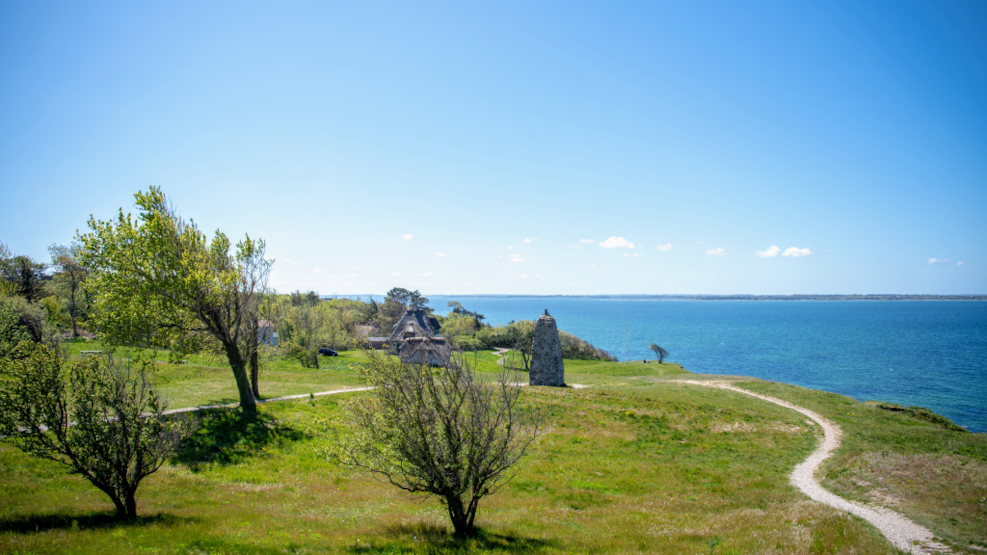 Skansen ved Spodsbjerg
At Skansen near Spodsbjerg, you will find the remains of a fortification from 1807 - which together with other fortifications along the coasts of Denmark was built after the loss of the fleet.
The fortification at Spodsbjerg is one of the many thousands of fortifications built all along the Danish coasts in connection with the English War 1801-1814. The purpose of the fortifications was to keep the enemy at a distance, and the fortification at Spodsbjerg was to protect the entrance to the Isefjord.
The fortifications were built after Denmark lost its fleet to England in 1807. The Danish coasts lay unprotected. Therefore many fortifications and batteries were constructed to prevent the enemy from landing. A bulwark is a defence system consisting of three earthen ramparts, one against the water and one on each crew's side, and an open back. the fortifications were often equipped with covered spaces
The fort housed eight cannons and two mortars and was manned by the coastal militia. The militia consisted of men who did not do military service, and their job was to repel or delay the enemy until the military could arrive. In addition to the cannons and mortars, the militia was responsible for arming itself, which consisted of hay thieves and thugs.
From the top of the cliffs, there is a breathtaking view of the Kattegat. You can see Hesselø, about 30 km out in Kattegat, when the weather is clear. The view and the route up along the beach are a sure hit when visiting Hundested.