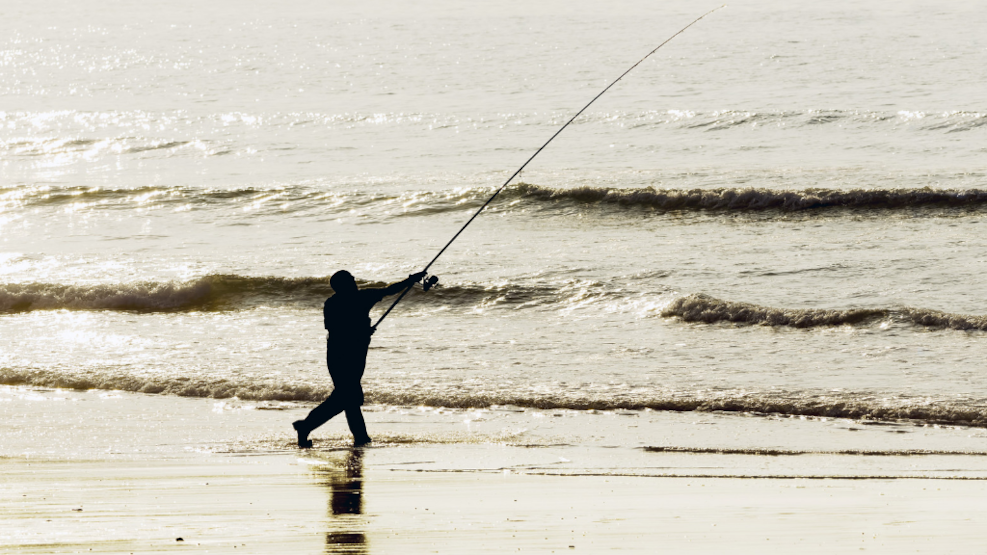 Smidstrup Beach with fishing rod
Smidstrup Beach is a popular seaside resort in summer, but in autumn, winter and in the spring, you can experience a flurry of fishing activity here. 
The fish, which are often spread out across the sandbanks and the vegetation-covered bottom, can be found towards the east.
Swimming around here in search of food, and if you move around fishing, covering a lot of water – preferably with large, visible bait, then you have a good chance of hooking shiny brown trout. Parking is available at the public parking area at the end of Smidstrup Søvej, and from here you can fish a couple of hundred metres to the west and 500 metres to the east.