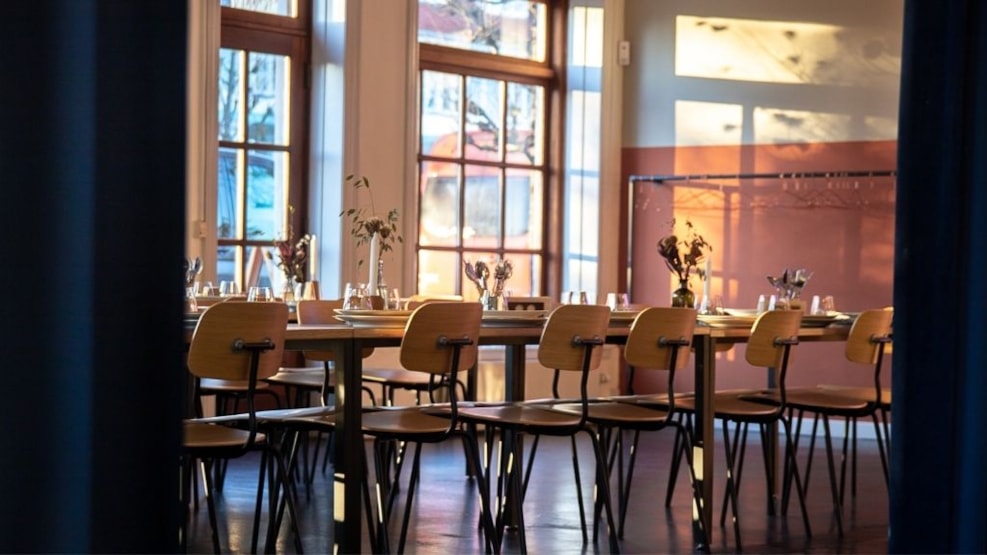 Social dining at Madkollektivet Naboskaber.
The food collective Naboskaber in Fredensborg invites to communal dining. Every Wednesday you can meet the locals over a meal of food prepared by Madkollektivet, but where you have to help with the table setting yourself.
The food is made with good craftsmanship and a love for the most delicious, primarily organic ingredients. The concept is built on trust and the idea that everyone participates actively in getting the meal running. Everyone helps each other set the table, clear and pour water. On the other hand, the food and the dishes are not handled either.
The menu for Social dining changes every week
You can always expect delicious and well-prepared food for social dining, but if you want to be at the forefront of the menu, you can see it on Madkollektiv's website. The price is DKK 125 per person and DKK 65 for children between 3 and 12 years.
To participate in communal dining, you must purchase a ticket in advance on the webshop.