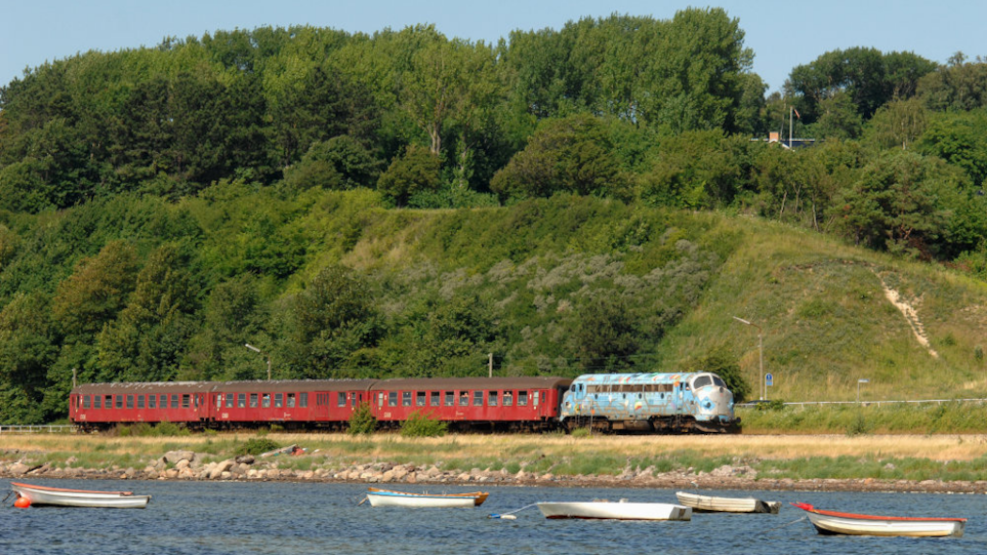 Sommertur fra Hundested til Helsingør
Take a train trip through North Sealand. Sit comfortably in one of the old red compartments and let yourself be transported nicely and well between Hundested and Elsinore with the old vintage train. 
Take MY veteran train through North Sealand when the trip goes from the authentic port city of Hundested to the cultural town of Elsinore.
In Elsinore, you have approx. 3.5 hours on your own, where you can explore the city or have a nice lunch at one of the restaurants in the pedestrian zone before the trip goes home to Hundested again.
Children under 4 are free, and there are children's tickets for those up to 11 years. Tickets are purchased in cash on the train, where it is possible to buy something good for the palate on the trip.
Date: Sunday, July 10, 2022
Time:
Hundested departure at 9.50 - arrival Elsinore at 11.30
Departure Helsingør at 15.06 - arrival Hundested at 16.43
Prices:
Adult round trip: From DKK 130-195 | Children 4-11 years from 65-95 DKK.
Adult single-ticket: DKK 130.- | Children 4-11 years DKK 65.-
Children under four years are free if they do not take a seat on the train.
Bicycles or other luggage with the train are not included.