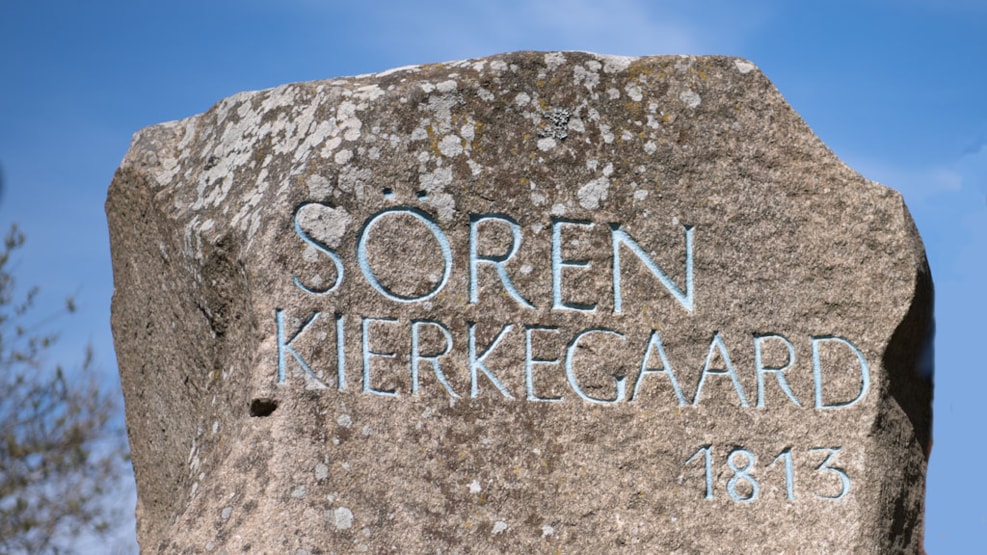 Søren Kierkegaard Stone
Søren Kierkegaard (1813-1855) was a famous Danish theologian and philosopher who is still to this day considered one of the greatest Danish thinkers. A memorial stone was raised for the philosopher Søren Kierkegaard at Gilbjerg Hoved.
Gilleleje's first tourist
As one of Gilleleje's first tourists back in 1835, Søren Kierkegaard enjoyed sitting at Gilbjerg Hoved, where he could indulge in the peace and brood over many of his ideas that would later be put to paper. A memorial stone has been erected where he most often sat and philosophised. A few hundred metres further west, another stone has been erected shaped like a chair. There is also a bench from which to enjoy the view. The stone was erected in 1935, the 100th anniversary of his first visit to Gilleleje in 1835.
Gilbjerghoved
Gilbjerghoved is almost Sealand's northernmost point. In this green oasis nestled between Gilleleje's residential villas and Smidstrup's holiday homes, 25 hectares of land were designated as a nature reserve in the 1950s. An additional 40 hectares have been selected as a Natura 2000 habitat due to the unique vegetation of the coastal cliffs that reach up to 33 metres in height. Between these cliffs and Tinkerup Strandvej lies a meadow that belongs to the nature reserve.
Here, grazing cattle help maintain the habitat. Along the cliff is an exciting shingle beach, where several places, there are breakwaters and other coastal protections.
Practicalities
If you walk or cycle, you can follow the Gilbjergstien path from Gilleleje town to Gilbjerg Hoved, where the memorial stone stands. If you arrive by car, there is a car park at Tinkerup Strandvej, and from here, you can walk a few hundred metres to the cliff edge where the stone is erected.