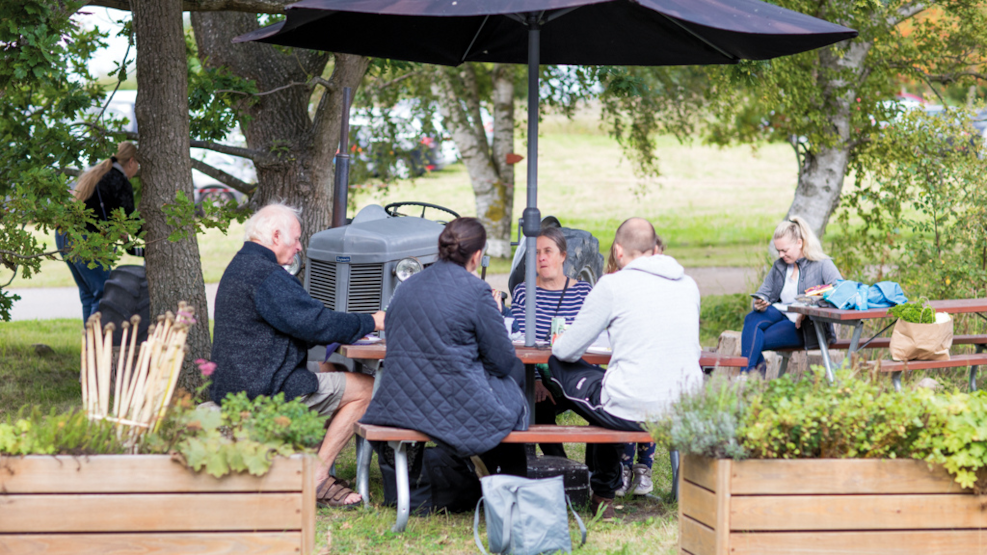 Søris Gårdbutik
Experience Søris. When you visit Søri's farm shop, you can shop for local goods and experience the unique nature the farm is surrounded by.
Sørisgaard is located in Naturpark Mølleåen, between Slangerup and Ølstykke, in a beautiful tunnel valley that arose during the last ice age.
The farm's fields and forests are open to visitors who want to experience this unique landscape and get close to the organic crops. There is a marked hiking route of approx—3.5 km. which goes through fields and forests. Along the way, you will meet information boards about landscapes and crops.
Farm shop
In the farm shop, you can buy all the vegetables grown on the farm. It is organic, and locally processed flour is traded, and you can settle down in the accompanying café and enjoy a nice cup of coffee with a piece of chocolate or ice cream from Hansen Ice Cream.