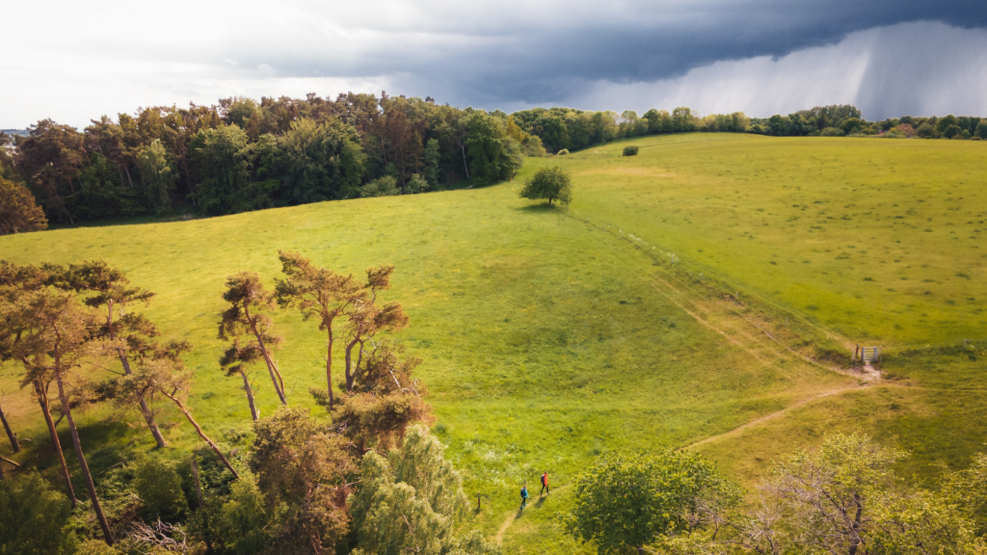 Strø Bjerge | 22 km long hill formation
Strø Bjerge is an almost 22 km long hill formation that stretches from Arresø to Lystrup Skov near Slangerup.
Strø Bjerge is an 8 km elongated hilly landscape formed during the melting of the ice approximately 12,000 years ago.
The hill is 300-400 m wide and 25 m high and dominates the otherwise flat landscape with its meandering course and height. The northern part of the ridge was protected in 1981, and from several of the ridges, there is a magnificent view of the North Zealand landscapes. The area begins at Ølsted and stretches towards Slangerup. The Strø Bjerge area is 8 km long and perfect for beautiful nature experiences.
There are several parking spaces at Strø Bjerge. E.g. on Grimstrupvej by the shelter, on Grimstrupvej off Markebækvej and a parking garage on Lille Havelsevej.
If you take the train between Hillerød and Hundested, you must get off at Grimstrup Station and walk along Grimstrupvej to the south to find the starting point for the hike.
The Halsnino hikingroute
It is in Strø Bjerge that the hiking route Halsninoen takes its starting point. You will find a unique landscape experience when you hike on the hill. The whole trip is approx. 52 km long and stretches to Hundested.