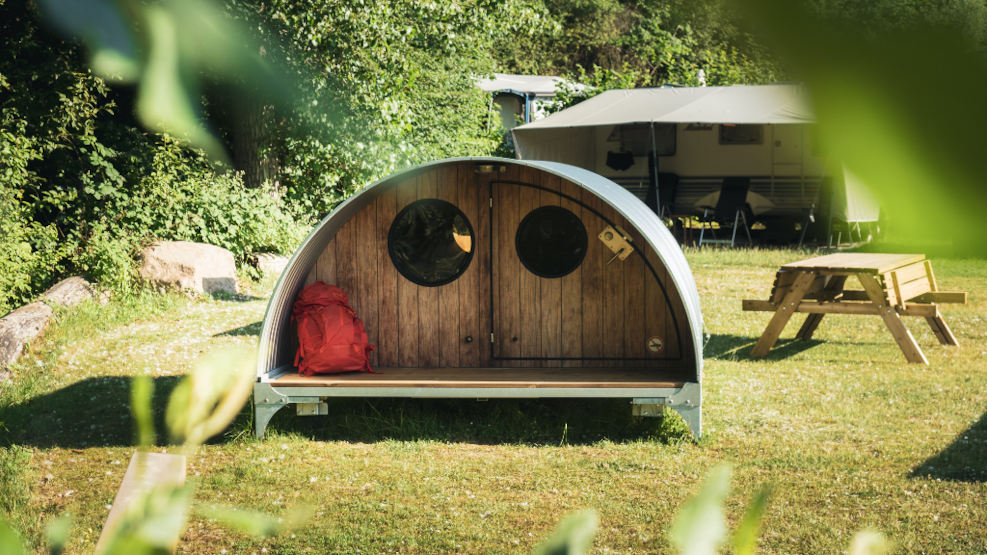 Sweet dreams - and in style: Shelters for the discerning at Nivå Camping
Unique luxury shelters of high quality for you who want luxury on holiday and want to go out in nature.
Do you want to sleep outside, and like with the little extra? Are you looking for an overnight stay in the open air, where comfort is top-notch?

Then Nivå Camping has brand new and exciting luxury shelters for 2 people, with electricity so the mobile can be charged.
Here the comfort is top-notch. Shelters are furnished with delicious thick spring mattresses that are light and current, and it is possible to lock the cabin. They are insulated, so they keep out rain, cold and heat. The shelter has a covered terrace where you can sit and enjoy yourself.
Book your shelter in advance; then, you are sure that it is not busy. There is a toilet and shower available.
The shelter is available from 2 pm on the day of arrival and must, unfortunately, be left no later than 11 am on the day of departure, and it is not easy when you have to let go of this little gem of an overnight stay.