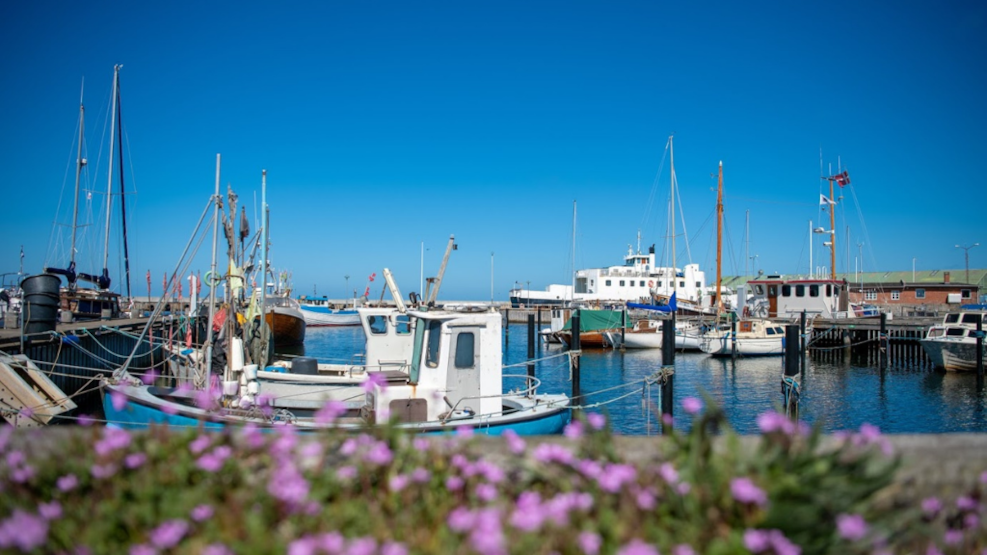 Take the family on a bike ride to Hundested
Here you will find experiences for the whole family: A bike ride of approx. 12 kilometres. If you choose to take the train and make it part of the experience, you arrive straight at the port.
All the experiences are waiting for you, and the maritime atmosphere is set immediately—restaurants, cafes and an active artisan environment frame the lively harbour.
In kids, you can frolic on the pet-a-fish platform while your parents enjoy a cup of coffee before setting out to explore what Hundested and the surrounding area has to offer.
On Naviki, you can see the entire route for the trip in Hundested / Lynæs
In Hundested you must visit the Sand Sculpture Festival. These adults have practised a lot since they played in the sandbox! Now they are so good that they can travel the world and build the most beautiful sculptures in the sand. This year the theme is "Around the World". You can also try to create something yourself. Are you as good as the adults?
Rent a bike or bring your own
You can either bring your bikes for the trip or rent bikes in Hundested. The trip follows the North Coast Path up to the Polar Researcher Knud Rasmussen's House. You may not have heard of him, but your parents certainly did. Furthermore, it goes along the coast, high up with a nice view until you reach Kikhavn. If you have packed your swimwear, this is an excellent place to swim.
On to Tothaven Besøgsgård (farm visit)
After looking around Kikhavn and enjoying the many thatched houses, the trip goes inland and on to Tothaven, a visiting farm with many cute animals.
It's now you have to bother for ice cream! Here on the farm, they make their very own ice cream from goat's milk - and you can believe that it tastes good. There is fresh goat cheese to take home for the salad for your parents. At Tothaven, there are goats, chickens, ducks, ponies, rabbits and pigs with which you can become best friends.
Lynæs Harbour and Surf Center
Well refuelled, the trip continues to the southern part of the Halsnæs peninsula. If your parents are getting tired, you can take a short trip here and cycle back to Hundested, or you can take the train from Vibehus station.
When you can see the water again, you are at Lynæs Harbour. Here it's busy with surfers and sailboats. It is a perfect place to take a more extended break, and if you are hungry, check out what is on the menu at Lynæs Surfcenter. Here you can also spend the night in shelters or glamping tents.
Back to Hundested
Return to Hundested follows the road (Søndergade) and is quickly at Hundested harbour again. It's about. 2 km. You can beat your parents in mini golf at Fjordens Minigolf if you are still healthy.
The trip is on for approx—12 km in light terrain. In several places, the route is signposted, and in between, you also drive on gravel paths and along the main road.