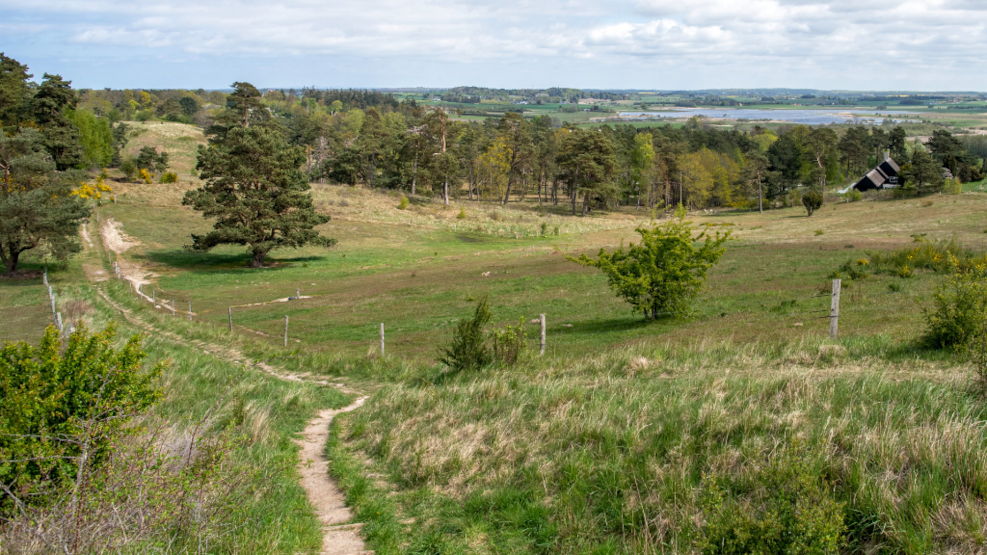 Tibirke Bakker - Magnificent views in the protected area
Tibirke Hills is a scenic and idyllic destination on the eastern edge of Tisvilde Hegn in beautiful North Zealand. This landscape is known for its large, rolling moraine slopes covered in grass and heather. There is also some tree growth and a few scattered houses in the area.
One of the most popular spots in Tibirke Hills is "Udsigten", which is the highest point of the hills. It rises 57 meters above sea level and provides a breathtaking view of the surrounding countryside.
To the south and east, Ellemosen stretches out, and one can see far out over the green forests and meadows in the Gribskov Municipality.
Tibirke Hills is a perfect place to spend a relaxing day in nature. Many hiking trails and paths lead you through the rolling landscape, and you can enjoy the beautiful views and fresh air. The area is also rich in wildlife, and you can see many species of birds and small animals in their natural habitat.
Whatever you choose to do in Tibirke Hills, it is a fantastic place to visit for nature lovers and anyone who wants to get away from the hustle and bustle of the city.