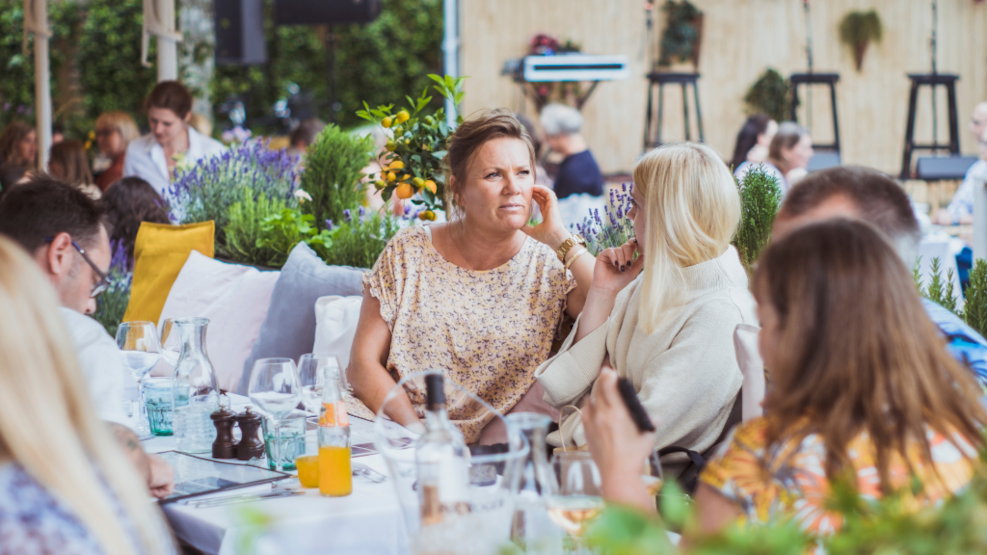 Tisvilde Bistro
A drizzle Mallorca, a little Nordic coolness and lots of love ...

Tisvilde Bistro serves delicious snacks in the barbecue buffet, as well as beautiful, fresh seafood dishes so you can taste more and more like each other! Organic and green is the focus - the green and honest kitchen emphasise the desire to allow guests to relax and lower their shoulders.
The large terrace is open every day of the season; here there are concerts with the best and biggest Danish artists, such as Mads Langer, Medina and Rasmus Walter, as well as intimate performances among others. With Anders Matthesen.
Outside the summer season, the bistro can be booked for the round birthday, confirmation or wedding - The food can also be delivered at home in the garden for the party.