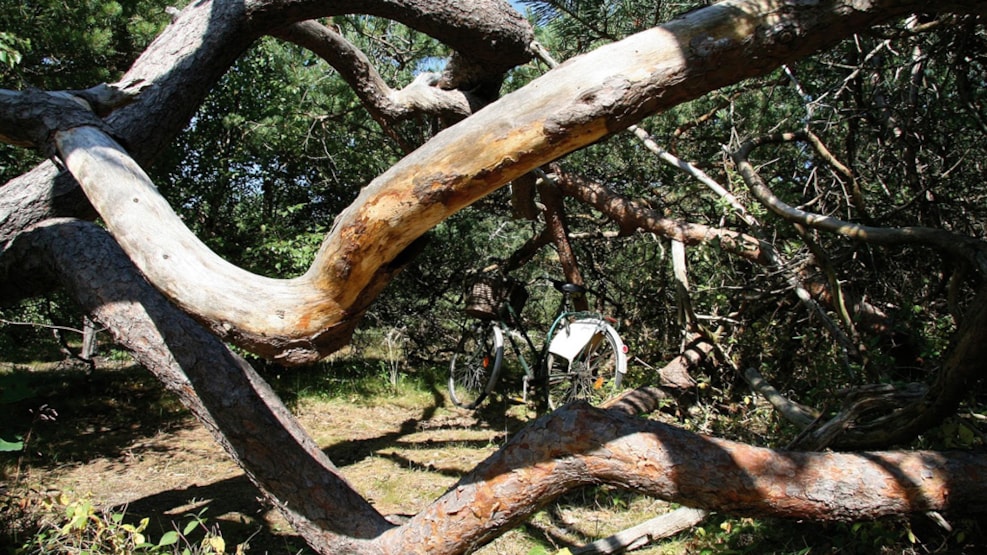 Tisvilde Hegn forest - Heath, castle ruins, and a vanished village
In Tisvilde Hegn, which is Sealand's largest heath, there are traces of an old castle ruin, a missing village and many other exciting cultural traces.
Tisvilde Hegn is Denmark's fifth largest forest stretching from the coast in Tisvildeleje to Asserbo plantation. The forest is located directly beside the Kattegat and has a coastline stretching 8 km.
The area has many sacred springs. Tisvilde Hegn is characterised by the sand drifts which raged in the 1500-century when the forest was planted to stop the silting up of the area.
The shifting sands ravaged in the 16th century. To counter this the local population in the 17th and 18th centuries planted the forest we see and know today. The forest floor changes a lot, and in some places, the shifting sand has created 20 metre high hills. Botanically the forest has a very valuable herbal flora, especially the orchid 'Knærod' and the forest is rich in rare insects - especially beetles and butterflies. In the plantation area, you find a large and varied bird population.

Tisvilde forest is a favourite excursion destination full of bicycle, riding and hiking paths.
There are also traces of stone age man in the form of burial mounds.