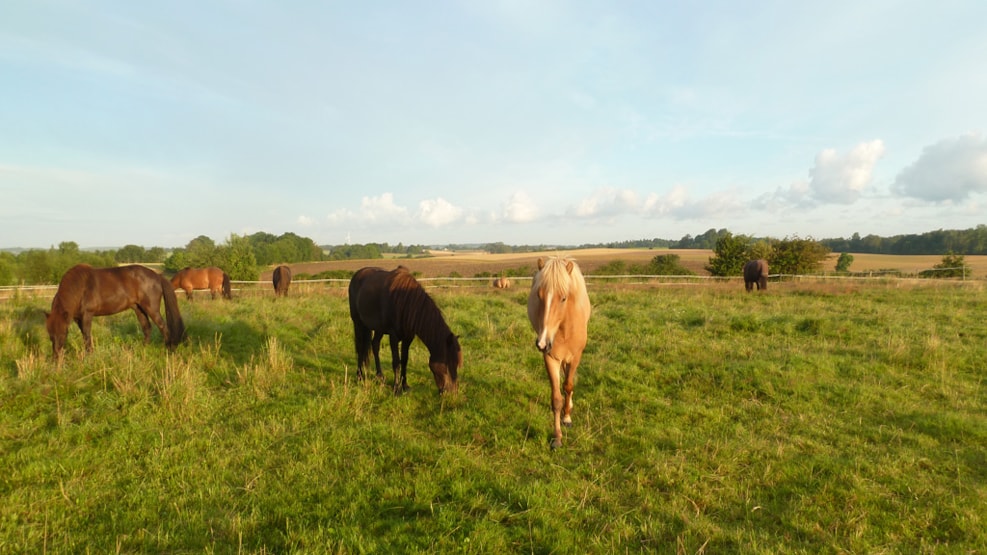 Tour riding on Icelandic horses
Join a tour in the forest on the back of an Icelandic horse.
Riding in the woods is offered on stable, calm yet advancing tölting Icelandic horses.
We have over 40 years of experience with Icelandic horses. We ride out on small teams. Max 2 riders + guide per. walk. Set aside 2 hours for the purpose in total. We ride approx. 1 hour in Aggebo / Græsted fence.
Children must be over 12 years of age with riding experience in the company of an adult with riding experience. Weight max 90 kg; otherwise, experience trips are offered for children, where you pick up a horse on a fold, groom it, and ride in the woods with a driver on the side of the horse, who only walks.
Practical information
Price: DKK 400 per person, whether it is riding or adventure.
Attire: Long-sleeved blouse, long trousers, socks, trainers or rubber boots. Riding helmets are available.
Book your trip: Booking is only via SMS 40852281 or call.