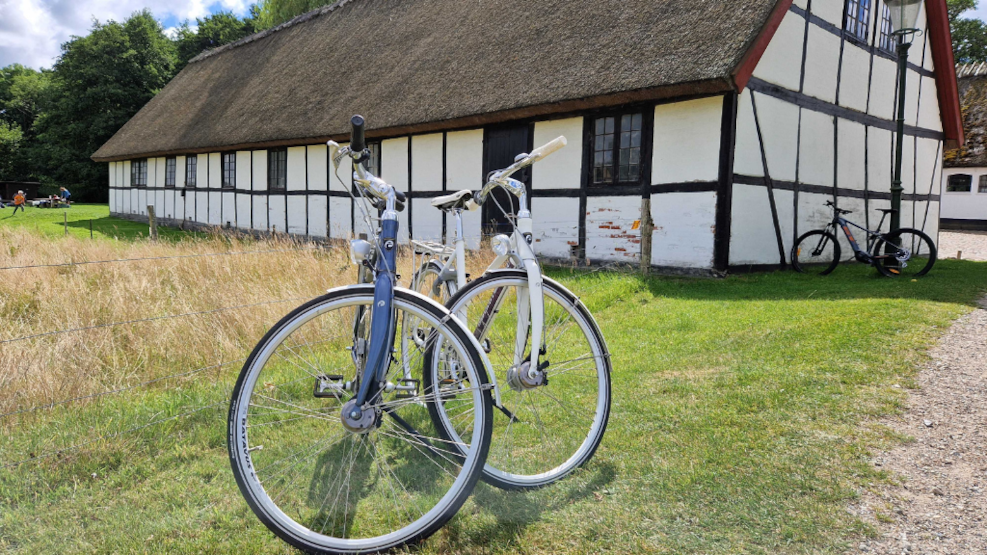 Tour Suggestion: Panorama route - Bird tour to Gribsø
This bike ride offers plenty of opportunities to enjoy the view over Lake Esrum. When you drive along Søvejen, in addition to enjoying the fresh forest and lake air, you can also enjoy the view over the lake. The trip is approx. 10.5 km.
Experience sea eagles, deers and beautiful nature on this bike ride to Lake Esrum.
With Esrum Kloster as a starting point, this beautiful bike ride takes you and the family to Lake Esrum.
Lake Esrum
Esrum lake is one of Denmark's wealthiest lakes, and the western side is easily accessible via Søvejen. Beautiful views over the water and from the southern end to Fredensborg Castle. There are shelters and fire cabins close to the water and, if you're lucky, Traktørstedet Fændrikhus is open.
Viewing platform
A viewing platform with a ramp has been set up at the Gillelejevej/Ostrupvej car park. From the platform, there is a view over a grassy area to an open forest edge. Here there is a chance to see deer, especially deer, when they come out to graze. Morning and evening are the best times, but mid-day can also be possible. An information board tells about the area's different deer species.
On the return journey, you drive along smaller paths before reaching Esbønderup Kohave and then follow Tingbakken to Esrum Hovedgade. From Esrum Hovedgade, you turn down Klostergade and find the Monastery.