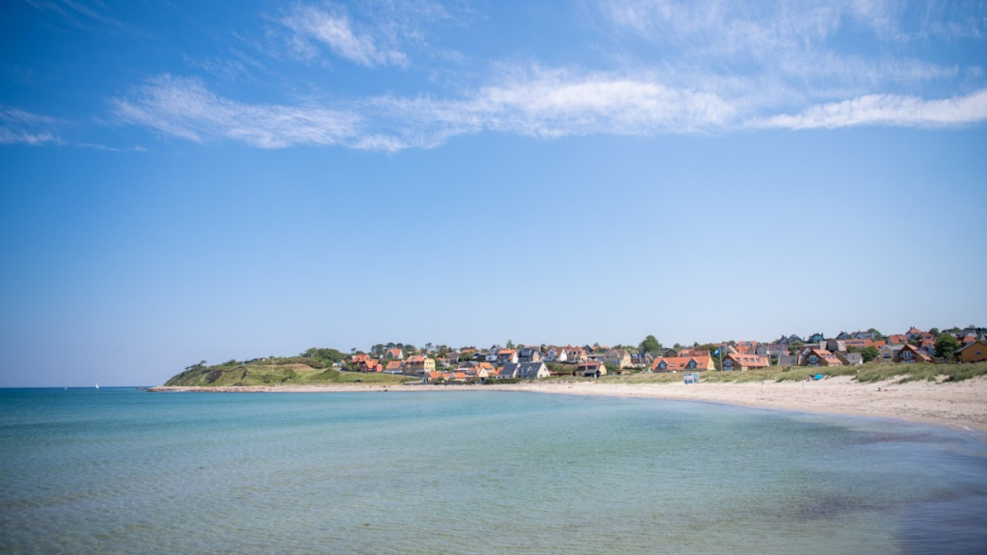 Trekanten Beach by Hundested
Trekanten is the name of the beach in Hundested town. The beach is 300 m long, large and beautiful with nice sand and sandy bottom.
Within walking distance of town and harbour is the beautiful beach Trekanten. The beach is a very well-visited beach, both by locals and by holidaymakers from near and far.
The beach has fine sand and lovely dunes you can sunbathe in. Perfect parking options close by, along the pier. Please note, however, that you have to pay to park from March to October. There is a lifeguard every day during the school summer holidays between 10 am and 6 pm on the beach. The lifeguard post is located in the middle of the beach.
Shopping opportunities and restaurants can be found at the active marina and cultural port, located a few hundred meters from the beach. There is the possibility of ice cream, soda and also mini-golf nearby. A beautiful beach close to an exciting harbour environment.