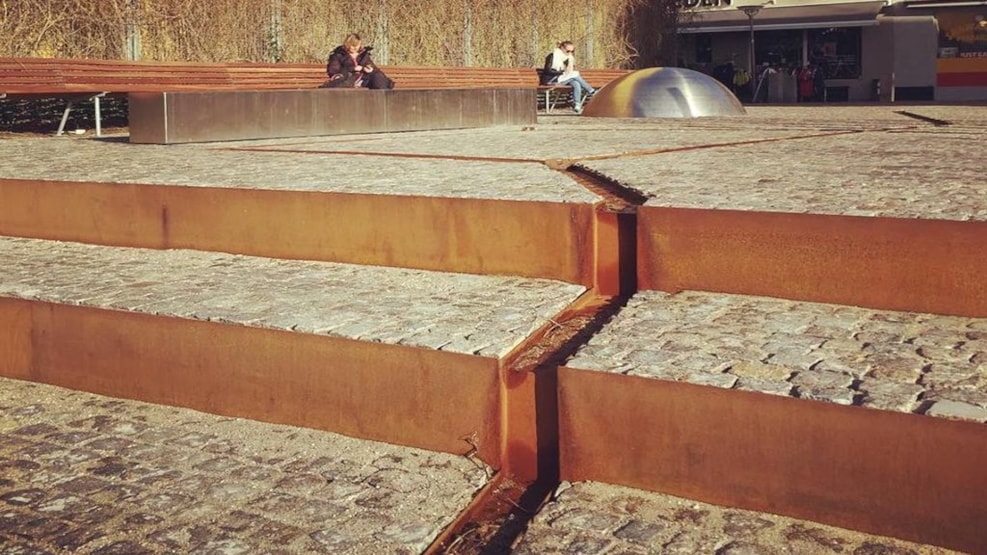 Valsetorvet
Valsetorvet in Frederiksværk is the small square in the middle of Nørregade in Frederiksværk, where there is a connection up into the forest, pedestrian street and down to the canal. 
Frederiksværk is full of industrial history, but Valsetorvet did not arise because a factory was closed.
Nørregade is laid out as the city's main street. In Nørregade, all the town's functions were baker, butcher, pharmacy, tannery, key maker, potter, hat maker and many others. The street became the main street in the early 1900s.
Valsetorvet has arisen by chance in a fire, and after the fire, the site is kept free for construction. It's lucky for the recreational city today. At this place, there is an important intersection towards the forest and towards Skjoldborg, the high school and the fjord.
Steel rolled peat
In November 2015, the steeled Valsetorv was completed. It has become an attractive place to take a break. Children can unfold here, be active and play in the story of Frederiksværk. You can play on the stairs down to the canal, climb the hemisphere, play music on the sound pillars or play on the miniature version of Frederiksværk's canal structure.
There will be south-facing benches, a water post, and the opportunity to get really close to the canal for the adults. The site makes the shopping trip in Nørregade even more exciting when you have to play with the canals or take a rest and enjoy the canal's calm water.