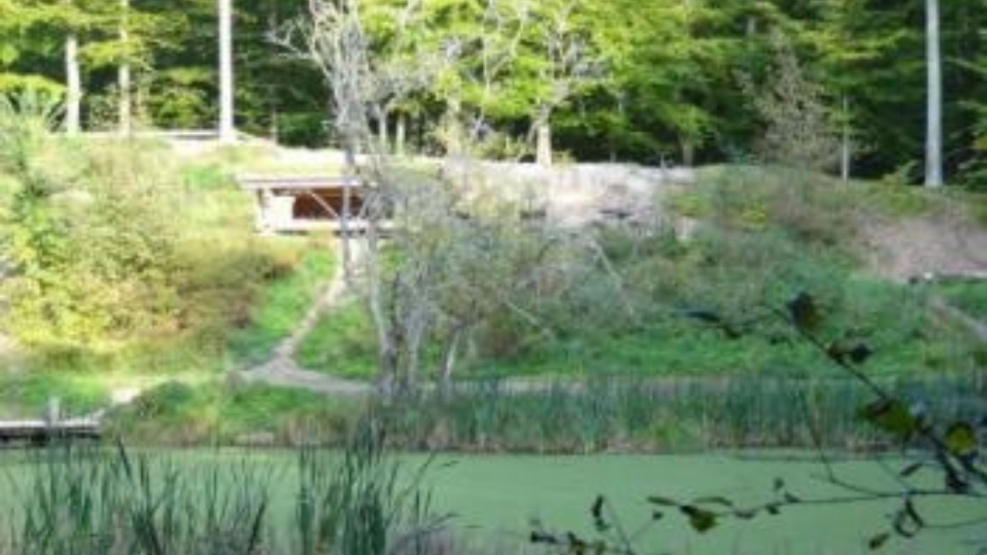 Vandkalven | Shelter in Tisvilde Hegn
Shelter with a beautiful location next to a small lake. There are 2 barbecues and campfire sites - one on each side of the lake.
On the east side is a shelter with room for about 6 people. A few tents can also be pitched on the primitive campsite in the immediate vicinity.

You must bring your own water and firewood. However, it is allowed to collect dead branches from the forest floor, but trees must not be felled. Remember to Include waste and extinguish the fire before leaving the site.
Please note that the place is close to neighbours and it is not allowed to play music and make noisy behaviour. The shelter must be booked.
Directions:
From Frederiksværk drive along Helsingevej towards Helsinge. Drive past Nyvej and the large Købmandsbutik, Købmand Spar, which is located on Sandet. About 150 m. Further comes Bisp Absalonsvej tv. This keeps the castle ruin sharp to the right and continues 350 m. To the square, which is located in a disused gravel pit.