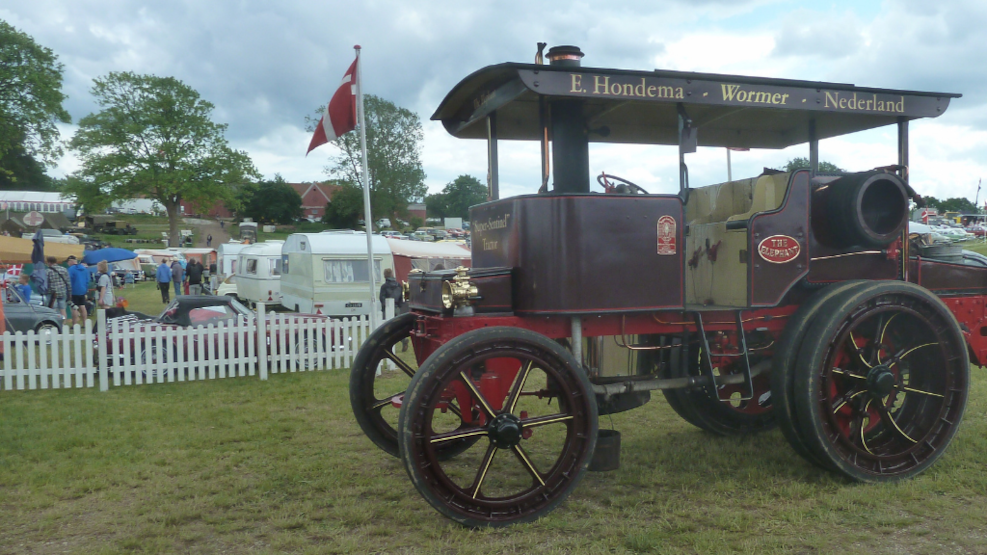 Vintage cars in Græsted
The traditional Græsted Vintage Car Meeting with old mechanics and nostalgia for the whole family will be held in Pentecost 2023
Enjoy af fun family outing to Græsted, where you can experience genuine nostalgia. Children love hearing about times gone by from their parents and grandparents, as they recall their own experiences when they stand in front of all the old, beautiful and nostalgic vehicles.
There are ample opportunities to admire steam engines, vintage cars, steam and other vintage locomotives, veteran agricultural machines, American cars and old craftsmanship.
Lots of things for the children.
Let the kids try the rides in the old funfair, the old air swings or af go in Denmarks only wall of death. There´s also an animal show for children, where they can see Danish farming livestock and other animals. Of course, a ride in the veteran train is also included and often very popular with the children, just like the rest of the kid´s entertainment.
Flea market
If you need a spare part for your own old vehicle, you might be able to find it at the Flea market or look around the large Græsted flea market.
Food and drink
The old coffee tent from 1910/the 1920s serves coffee and cake and offers a totally new and original experience. If you get hungry and thirsty, there are of course many other food stalls. If you stay a little longer, in the evening you can enjoy a variety of cheerful music and entertainment from the good old days.