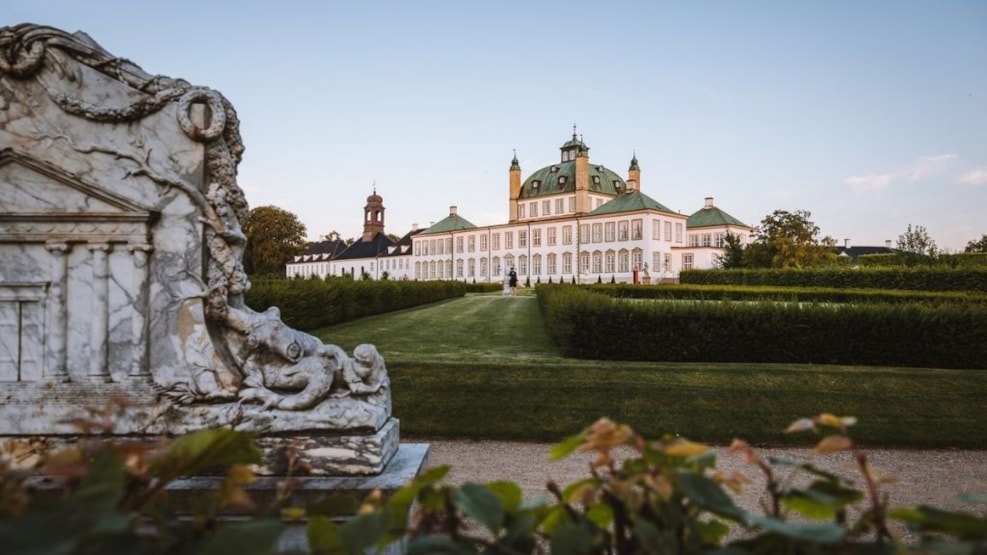 Visit the Queen's Palace during the summer holidays - Guided tour of Fredensborg Palace and the Palace Garden
During the summer season of 2023, you can visit Fredensborg Palace, when The Royal House again gives access to the palace and the Reserved Garden. Guided tours available from the 1st of July to the 31st of July.
You can visit the palace and the garden on a guided tour. A guide will tell you stories about everything from octagonal gazebos, ducks, and jumping deer to magnificent plants and sculptures.
Practical information for the tours from 1 July - 6. August 2023.
Guided tours from 1 July to 6. August 10:00 to 11:00 are reserved for pre-booked groups.

From 11:00 to 15:00, you can get on individual tours.

The tours begin every 15 minutes.

The tours at 13.45 and 14.45 are in English.

Price: DKK 125 per adult and DKK 50 for children (6-17 years), children under 6: free.

There is parking at the Castle; if there are many cars, there is parking at Jernbanegade.

The public part of Fredensborg Castle Gardens is open all year round. From 1. July - 6. August, it is possible to visit the Reserved Garden and the Herb Garden on your own from 9:00-17:00